Sobrato Philanthropies is the coordinating platform for all Sobrato family philanthropy and advances its mission through The Sobrato Family Foundation, a private foundation, The Sobrato Foundation, a supporting organization associated with the Silicon Valley Community Foundation and other Sobrato family funds and activities.
Every year, Sobrato Philanthropies publishes an annual report showcasing the progress towards our impact goals. Read our 2021 Annual Report.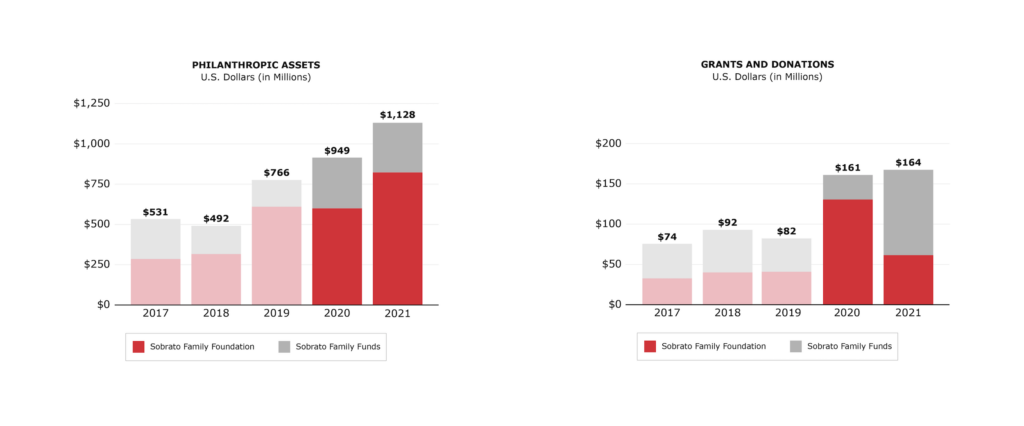 Most recent financials for The Sobrato Family Foundation are linked below. As a private foundation, The Sobrato Family Foundation files a Form 990-PF each year with the Internal Revenue Service. This tax return provides detailed financial data, a complete list of grants awarded and other information about our activities.
Our two previous years' filings are available here:
Additionally, our most recent audit reports are available here: