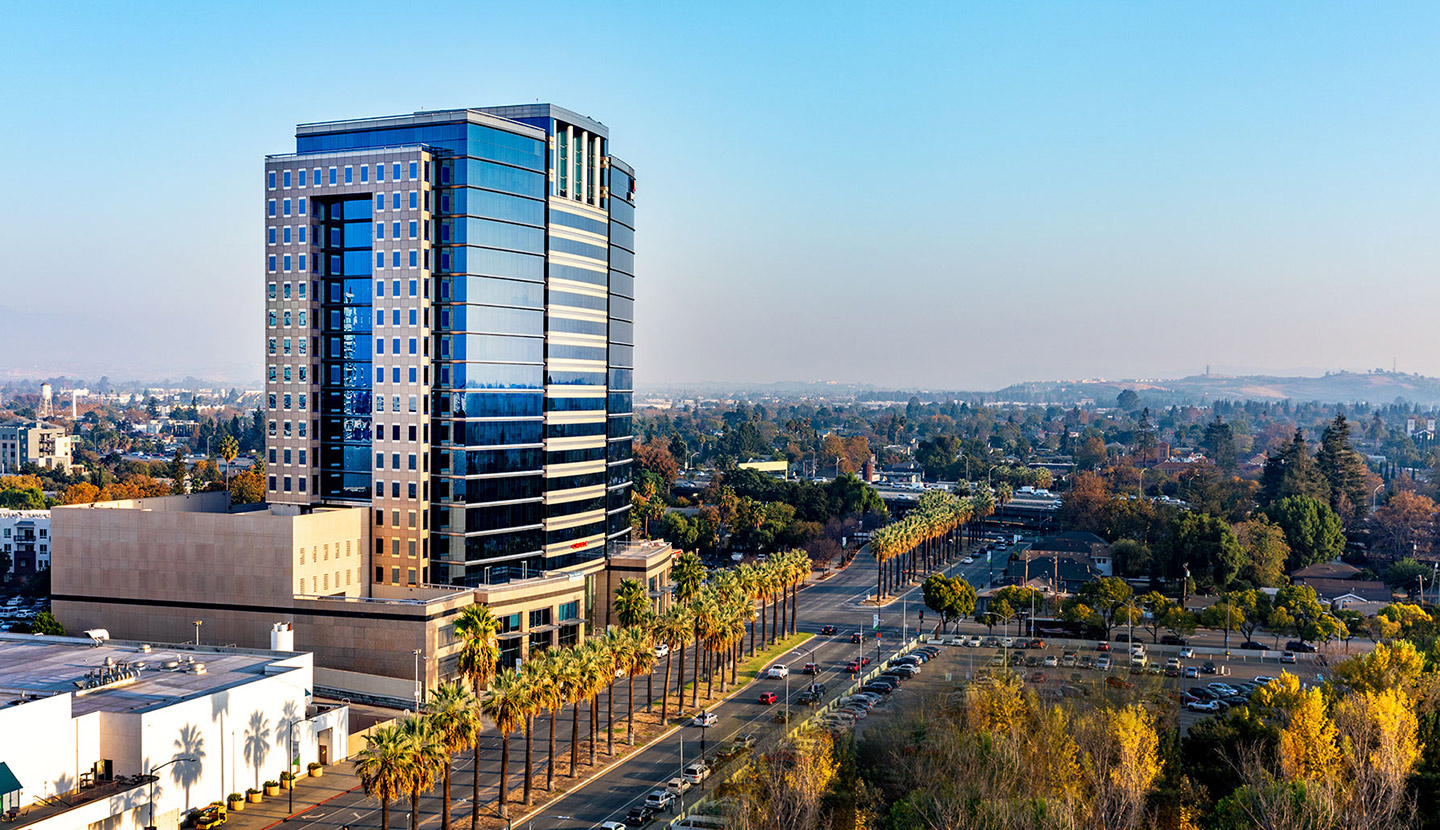 Sobrato Real Estate
Making wise investments and solid partnerships with agility, integrity and dedication.
Who We Are and What We Do
The Sobrato Organization is one of the largest developers and owners of commercial real estate in Silicon Valley. Founded, owned and directed by the Sobrato family, the organization has developed 21,480,000 square feet of office, R&D and multifamily projects since the 1960s. Today, TSO's real estate portfolio is comprised of over 7.5 million square feet of office and R&D buildings and 30 multifamily communities. TSO continues to grow its real estate portfolio, with a robust development pipeline of projects located throughout the Bay Area, from San Francisco to San Jose. Since our inception when Silicon Valley was known as "The Valley of Heart's Delight," TSO has sought to partner with innovative companies to create iconic work and living spaces in support of the Valley's growth.
What Differentiates Us
As a family-owned enterprise, The Sobrato Organization takes a long-term view and seeks to partner with and support the Bay Area communities where the family lives and does business. With no outside equity partners, TSO thinks in terms of decades and only develops projects that it expects to own for the long term. For example, the organization still owns one of the first buildings that John A. Sobrato developed in Palo Alto in 1969. This brings a discipline and quality to our projects – in short, the family does not develop any building it is not proud to own for a long time.
At the same time, being long-time residents and owners of real estate in Silicon Valley, TSO seeks to partner with those communities in a way that balances growth with a sensitivity to the impact of new development. The communities in which we do business and our clients appreciate that we are here for the long-term and stand behind our projects.
Given that we have no equity partners and are directed by the Sobrato family, we are able to respond to market opportunities with agility and creativity. Combined with our long-term investment outlook, we are often able to see and take advantage of opportunities that would elude shorter-term investors.
How We Got Started and the Organization Today
John A. Sobrato began developing commercial real estate in the 1960s in partnership with his mother, Ann Sobrato, and later in partnership with Carl Berg. After John A. went off on his own in 1979 to form The Sobrato Organization, the organization continued to grow significantly under his leadership and that of his son, John Michael Sobrato. Thanks to wise investments and solid partnership with Silicon Valley's leading technology firms, TSO's financial strength equals or surpasses that of many publicly-owned REITs. Today, led by President of Real Estate, Rob Hollister, the organization's real estate operations pursue the twin objectives of achieving strong risk-adjusted returns while contributing to the local communities in which the family lives and works.