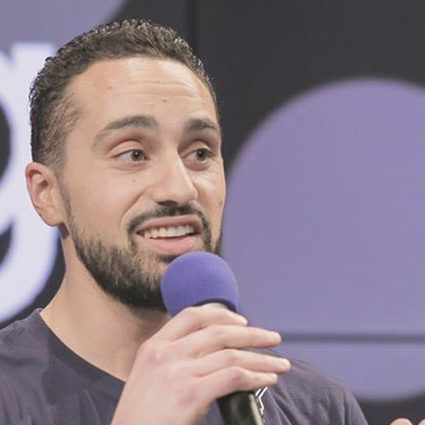 TSO once again among "Fab Five" San Francisco Business Times' Top Corporate Philanthropists — $27.35M in 2015
With $27.35M given to Bay Area nonprofit organizations in fiscal year 2015, TSO was again recognized as a Top Corporate Philanthropist by the San Francisco Business Times. Second in giving to Google's $33.16M, TSO, along with Wells Fargo, Chevron, and JPMorgan Chase, gave more than $116 million to local Bay Area nonprofit organizations last year. According to San Francisco Business Times' Kevin Truong, this "Fab Five" total accounted for nearly half of all reported giving by all companies participating in the survey. (The list of the 80 companies reporting the largest amounts given to our region's nonprofits is available here.) John A. Sobrato, Chairman of TSO, and Kenji Treanor, Director of Strategic Grantmaking, were on hand to accept the award at the Business Times' morning event.
According to Truong, the group is "a virtual who's who of the Bay Area business community" who state "a commitment to corporate philanthropy and community engagement as a core part of their overall business strategy." Each of the top five givers talked about which issues they're focused on, and why. Rick Williams, Sobrato Family Foundation CEO, offered the following for TSO: "Everywhere you look, stories of innovation and success in Silicon Valley are held up as the modern-day version of the American Dream. But those of us in the Valley know that the dream is out of reach for many people.
"At Sobrato Philanthropies we believe that with so much energy and creativity in this region, we can make it a place where we all have the opportunity to go as far as our talents and tenacity will take us. That's why we devote our time and energy to supporting organizations promoting access to excellent schools, essential safety-net services and careers that can sustain individuals and families. Recognizing the link between education and economic mobility, we're working to ensure every student in Silicon Valley has access to a high-quality education.
"Our research-based model called Sobrato Early Academic Language, or SEAL, develops the language and literacy skills of hundreds of local English learners and shows a measurable impact on their academic growth and achievement. Sobrato promotes economic opportunity by supporting career pathways to sustainable jobs that allow more people in the Valley to pursue their dreams. And we're investing in social sector leaders and high-impact nonprofits, by offering leadership training. Our non-profit centers provide rent-free office space to a community of 71 nonprofit organizations and free meeting and conference space, to nonprofit organizations throughout Silicon Valley. We're honored to support so many amazing organizations working to ensure that everyone in Silicon Valley has the opportunity to drive innovation."
Click here for the San Francisco Business Times' full article.