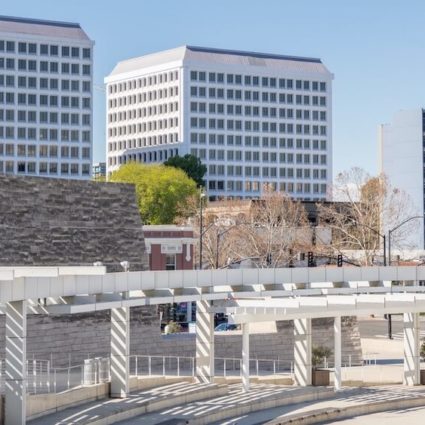 Top of Mind: Building Collective Resilience
We hope this email finds you well and safe. So much has changed in our community, and globally, in the few short weeks since we shared our last Top of Mind in early March, from our personal and professional priorities to our daily routines and our national economy.
As this crisis has swiftly overtaken lives and livelihoods, our family and staff have worked to stay focused on two things — finding the places where we can most efficiently make a difference for our community and seeking inspiration from the actions of others. We are overwhelmingly fortunate to have found plenty of both.
Within days of the first shelter-in-place orders being announced, we launched a COVID-19 Response Fund to open up additional resources for our nonprofit partners.
Within one week, we had started distributing dollars and more than tripled the available funds for distribution, so immediate and so significant was demand among our grantees alone. We are hearing about an exponential increase in demand for services from our partners who are tasked with providing food, shelter, and emergency assistance to an ever growing number of vulnerable people in our community. This crisis shines a harsh spotlight on the stark inequity in our region and beyond. Now, more than ever, it is clear to us that the philanthropic community must infuse the organizations on the ground with as much investment as we can leverage with as few restrictions as possible.
Gratefully, no individual or organization is alone in confronting this challenge. Many of our peer funders have also stepped up to convert existing program grants to general operating support, reduce application and reporting requirements, and increase the funds available to grantees.
Once we have done what we can to update our granting structures to better meet current needs, what's next? For our part, we are also working to make best use of our strengths. At the end of March, we announced that we are waiving all CAM fees for grantees in our Nonprofit Centers. All of our centers provide free meeting and office space, but we believe that even maintenance fees and upkeep are more than our partners should be asked to manage as they navigate this crisis.
As we all work through the evolving immediate and long-term impacts of this global pandemic, we hope you too will look to leverage your strengths and assets to support our community's future. More challenges will emerge for both individuals and organizations in the coming months — let's remember to proceed with compassion, keep our hearts open, and commit to continuing to invest deeply in this community we love.
Be well. Be safe. Be resolute.

Lisa Sobrato Sonsini
Board President & Interim CEO