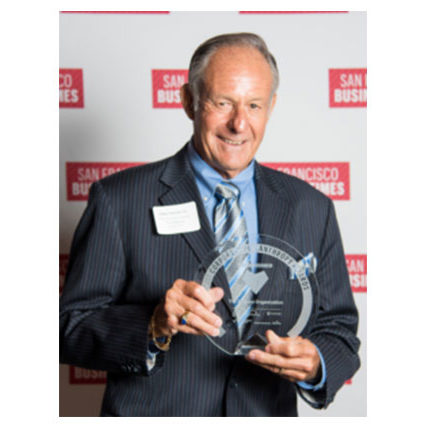 The Sobrato Organization again among San Francisco Business Times' "Fab Five" Top Corporate Philanthropists — $22.83M in local cash grants in 2016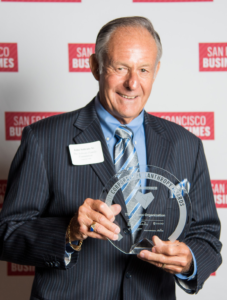 The Sobrato Organization — funding all giving by the Sobrato Philanthropies — was recognized on Wednesday by the San Francisco Business Times as a Top Corporate Philanthropist, second only to Google's $50.27M in Bay Area cash grants.
Google and TSO, along with Salesforce, Wells Fargo, Cisco, PG&E, Chevron, Intel, Bank of America, and Gilian Sciences, make up the top ten corporate givers to Bay Area organizations. John A. Sobrato, Chairman of TSO, and Kenji Treanor, Director of Strategic Grantmaking, were on hand to accept this recognition at the morning event.
According to the San Francisco Business Times, the top 100 corporate philanthropists in their survey gave a combined $309 million in cash to Bay Area charities and organizations in 2016, and more than $2.4 billion in cash worldwide.
Read the rest of the article >>