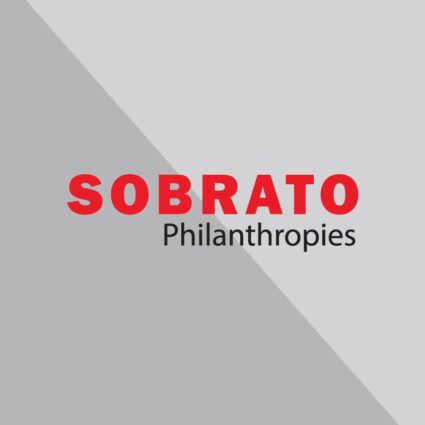 Dear Friends and Colleagues,
Quality, affordable space is difficult for nonprofits to find and retain in Silicon Valley, where costs are among the highest in the nation. That's why, over the last decade, Sobrato Philanthropies has converted three Silicon Valley commercial office properties into multi-tenant nonprofit centers: Milpitas, San Jose, and Redwood Shores.
We are pleased to finally be opening our fourth nonprofit center in Palo Alto, located on West Bayshore Road, right off Highway 101, to its new tenant community. The new Palo Alto Center will provide a vibrant hub for 10 nonprofit partners to leverage the power of co-location in working to expand opportunity for low-income Silicon Valley residents.
The Sobrato Centers for Nonprofits are a cornerstone of the Sobrato family's philanthropy. Our model works to support the sustainability of an effective and collaborative nonprofit community in Silicon Valley. We hope that by offering in-kind, high-quality office space, we can provide our partners with stability in a volatile real estate market, enabling them to reinvest their rent savings in their organizations.
With the opening of our Palo Alto Center, we are proud to now provide a home to 83 nonprofits through in-kind rent space and access to free community conference space across four sites. Once COVID-19 restrictions ease, we will also open the conference rooms to the nonprofit community. The Palo Alto Center will have 8 meeting rooms that can accommodate anywhere from 3 to 36 people.
We continue to be impressed with the resilience of our partners during COVID — their ability to pivot to and from virtual work, meet increased demand, and switch tactics while advancing their missions for almost 18 months now. As the world around us has only increased in complexity, we've heard clearly that physical space and community remain critical. We look forward to the time when we can be together in community again as we collectively tackle the persistent challenges of our time.
For today, we wish you a long weekend of rest and togetherness as we celebrate the essential contributions of so many. While this time of year often brings with it a range of emotions, as schools reopen after the summer and seasons change, this year we are all working through a particularly complicated period of uncertainty and worry. Our thoughts are with those at the forefront of the pandemic, and those impacted by the natural and humanitarian crises here and abroad. Through these challenges, we continue to find inspiration in your incredible work. Thank you for your perseverance and drive — your commitment keeps us going.
In partnership,

Sandy Herz
President, Sobrato Philanthropies