Social Purpose Real Estate
New Office Space Available for Community Nonprofits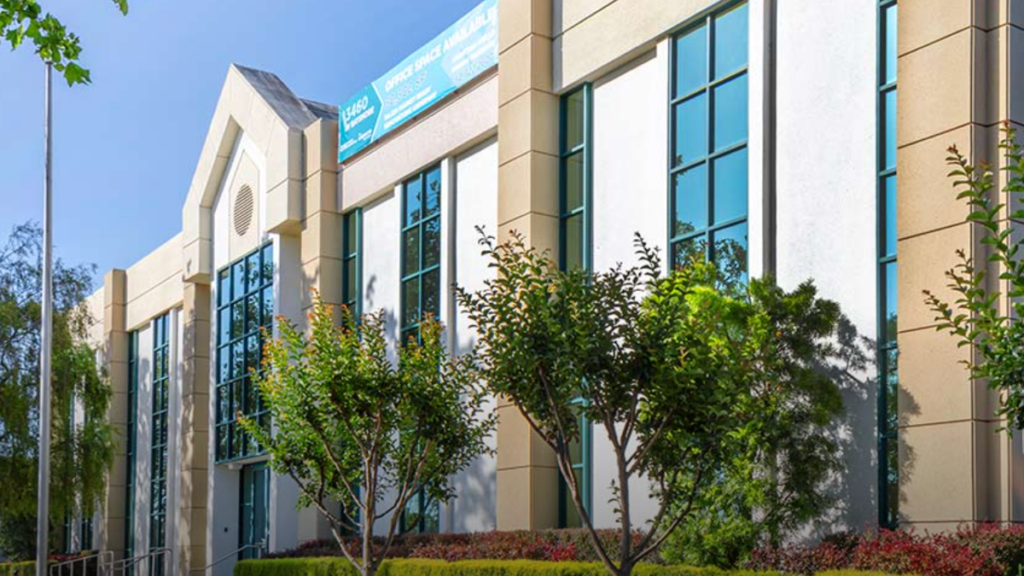 Earlier this year we announced the launch of our application cycle for our fourth nonprofit center in Palo Alto. The Sobrato Centers for Nonprofits are a cornerstone of our family's philanthropy and with the opening of our Palo Alto nonprofit center, we are proud to now provide a home to 73 nonprofits through in-kind rent space and access to free community conference space across four sites. We also have a limited amount of space available at our center in Redwood Shores center.
We are thrilled to have the opportunity to provide a new rent-free home to crucial partners. Beyond in-kind rent, each of our nonprofit centers is a thriving and interconnected community hub, where our nonprofit tenants are able to leverage the power of co-location in the service of their missions.
Our model works to support the sustainability of an effective and collaborative nonprofit community in Silicon Valley. Our hope is that by providing in-kind, high-quality office space, we are able to provide our partners with stability in a volatile real estate market, enabling them to reinvest their rent savings in their organizations.
LOCATIONS
Palo Alto:
The center is located on West Bayshore Road, right off Highway 101. The address of the property will be shared with all applicants advancing to the second round. Please note the center is not easily accessible by public transportation.
Available office spaces range in size from 900-3,500 square feet and would be appropriate for teams of 5 – 30 staff.
13 distinct office units will be available for leasing.
Parking is free, but spaces are limited.
8 meeting rooms ranging in sizes that can accommodate between 3 - 36 people.
Individual office suites and shared spaces are available.
Spaces will be leased as-is and unfurnished.
Space is most appropriate for admin offices, versus high-use program delivery.
Redwood Shores:
Two office spaces are available at our Redwood Shores Nonprofit Center located at 330 – 350 Twin Dolphin Drive, Redwood City, CA 94065.
Available office spaces are approximately 2200 sqft. and 5700 sqft. With capacity for approximately 15 office workers and 30 - 35 office workers respectively.
10 meeting rooms that accommodate between 8-150 people
Free parking available.
Spaces will be leased as-is and unfurnished.
---
TENANT RESPONSIBILITIES & FINANCIAL CONSIDERATIONS
When deciding whether or not to apply for space, please consider the following:
Whether the space available will meet the needs of your organization.

If the space available cannot accommodate your current needs, please do not apply. If you have additional questions about the available space, please reach out to Mara Williams Low at mlow@sobrato.org.

Units are offered rent-free; however, tenants are responsible for their Common Area Maintenance (CAM) charges for utilities, janitorial and maintenance expenses. These rates are currently estimated to be $0.95 per square foot of space, but are subject to change based on our budget development. All tenants are required to pay this estimated CAM charge every month. At the end of each year, the overall tenant contribution is reconciled with the total operating expenses. Tenants will either receive a refund for overpayment or will be billed any additional amount that was not covered by their monthly estimated payments.
Units are offered as-is. Sobrato Philanthropies does not fund tenant improvements or provide furniture.
Tenants are also responsible for a security deposit, which is $1.00 per square foot of the office space unit.
Who is eligible to apply?
MINIMUM ELIGIBILITY REQUIREMENTS
Organizations must be working to expand opportunity for low-income residents of Silicon Valley.
Applicants must be a registered 501(c)3 nonprofit working in San Mateo, Santa Clara, and/or Southern Alameda counties.
Applicants must be able to meet the tenant and financial requirements as outlined above.
Applicants must have space requirements that matches what is available as outlined above.
If you are uncertain about whether your organization is eligible to apply, please reach out to Mara Williams Low, Program Director at Sobrato Philanthropies, at mlow@sobrato.org.
---
COMPETITIVE APPLICATION PROCESS
We expect the application to be competitive and we regret that our program will not fully meet community need. Tenant selection will be a multi-step process and will include a letter of intent, a full application, and a site visit.
Silicon Valley based nonprofits serving low-income residents are invited to submit a letter of intent. Following a review of those submissions, top applicants will be invited to submit a full application followed by a site visit. An abbreviated timeline of the application cycle can be found below.
Please know that we are sensitive to the unpredictable and demanding nature of the current moment. If you need additional support or a deadline extension to participate in this application process, please reach out to Mara Williams Low at mlow@sobrato.org to discuss.
Application Cycle Timeline
March 2020: All eligible, Silicon Valley based nonprofits are invited to submit a Letter of Intent (LOI)
April 30, 2020: LOI submissions are due. If additional time is needed, please reach out to Mara Williams Low at mlow@sobrato.org
May 2020: LOI submissions are reviewed, top applicants are invited to second round and asked to submit a full application.
June 2020: Applications are reviewed, top applicants are identified and notified.
July/August 2020: Sobrato Philanthropies staff conducts site visits with finalists. Tenant grantees are selected, all applicants are notified of decisions.
Fall 2020: Office Space Grantees begin moving in.
Office Space Awards will be based on the following criteria:
Alignment with Sobrato Philanthropies' mission to expand opportunity for low-income residents of Silicon Valley with special preference given to organizations working within our strategic program areas of: essential human services, pathways for success, education, and nonprofit sustainability
The applicant's service and presence within Sobrato Philanthropies' priority regions of Santa Clara, San Mateo, and Southern Alameda counties
The applicant's organizational capacity to support its mission, including program quality and effectiveness, staff and board leadership, and financial sustainability and effective operations
The applicant's track record for collaborating and partnership within a network of nonprofit organizations, as well as their commitment to contributing to the nonprofit center community
The applicant's potential for effectively utilizing space relative to the available unit
The applicant's ability to demonstrate how receiving in-kind office space would benefit their mission impact and organizational health
Priority will be given to applicants interested in establishing their administrative headquarters, as opposed to satellite offices or program sites, at the Sobrato Center for Nonprofits