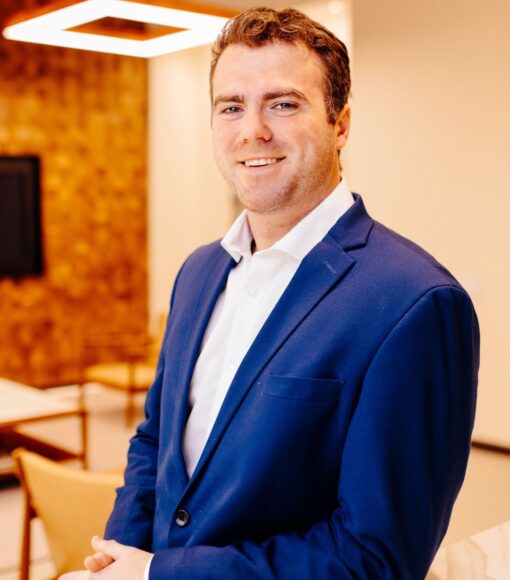 Alex Smith
Senior Investment Associate
Alex Smith is a dedicated professional in the field of investment management, currently serving as a Senior Investment Associate. With a strong background in finance and a passion for impact investing, Alex plays a crucial role in supporting the investment management efforts of Sobrato Capital.
In his current role, Alex focuses on the investment management of Sobrato Capital, which encompasses overseeing the endowment of Sobrato Philanthropies and managing impact investment initiatives for individual family members. His expertise in financial analysis and portfolio management allows him to navigate the complexities of investment strategies while aligning them with the mission and values of Sobrato Capital.
Prior to his current position, Alex served as an Investment Associate, contributing to manager research efforts across various asset classes. He demonstrated a particular interest in alternative investment strategies, including Venture Capital, Buyout, Hedge Funds, and Uncorrelated Real Assets. His comprehensive understanding of different investment vehicles and their commitment to due diligence has been instrumental in shaping the investment decisions of Sobrato Capital.
Alex's previous experience includes working at the University of Southern California's Investment Office, where he gained valuable insights into institutional investment practices and further developed his skills in financial analysis and portfolio management.
Educationally, Alex holds a bachelor's degree in business administration and management, with an emphasis in financial analysis, and a minor in entrepreneurship from the University of Southern California's Marshall School of Business. His academic background provides him with a strong foundation in financial principles and a deep understanding of investment strategies.
Outside of work, Alex cherishes spending time with his family, particularly enjoying the company of his two younger sisters. He is an active individual with a range of hobbies, including swimming, surfing, golfing, hiking, reading, and watching sports with friends. Alex's diverse interests extend beyond traditional finance, as he is fascinated by behavioral science and emerging technologies such as Climate Tech, Artificial Intelligence, and Crypto/Digital Assets.