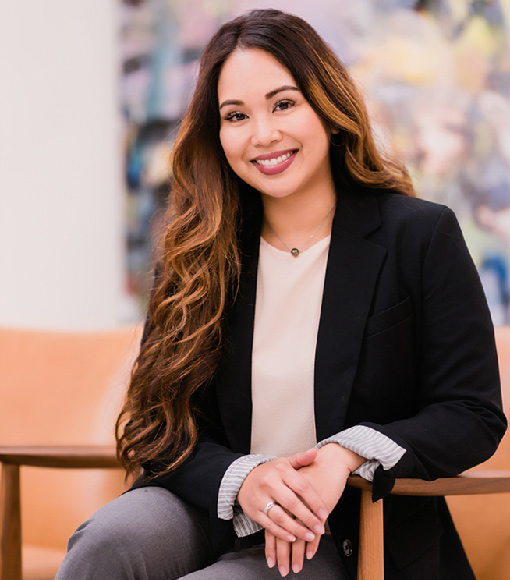 Remy-Anne Viajar
Program Director, Sobrato Centers for Nonprofits
As the Program Director, Remy-Anne Viajar oversees all tenant-related inquiries, projects, and concerns, while providing outstanding customer service as a liaison for SFF with the community at the three Nonprofit Centers which together house over 70 tenants. Four years prior to her current position, Remy-Anne served as the Nonprofit Center Coordinator, managing the daily events and providing property management support at the Milpitas and San Jose Nonprofit Centers.
Prior to joining SFF in 2008, Remy-Anne worked for the City of Milpitas, Park and Recreation department. She holds a B.S. in Kinesiology with a minor in Hospitality, Recreation, and Tourism Management from San Jose State University.
Remy-Anne is a member of BOMA Silicon Valley and serves as a Board Director and Co-Chair of the Emerging Leaders Committee.