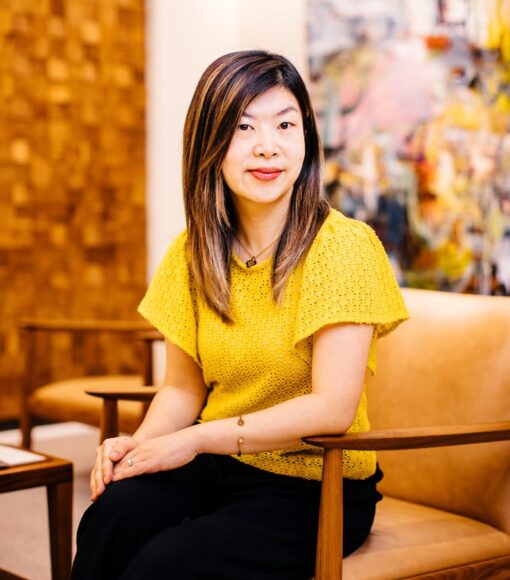 Josephine Chan
Senior Property Manager
Josephine Chan is an award winning professional currently serving as a Senior Property Manager. With a deep understanding of property management and a strong commitment to excellence, Josephine plays a vital role in managing commercial real estate assets in the San Francisco, Peninsula, and South Bay areas.
In her current position, Josephine takes on the responsibility of overseeing and optimizing the performance of commercial properties under her management. Her expertise in property operations, tenant relations, and financial analysis enables her to maximize property value, ensure tenant satisfaction, and drive operational efficiency. With a meticulous attention to detail and a focus on building strong relationships with stakeholders, Josephine is instrumental in creating and maintaining successful real estate assets.
Prior to joining Sobrato in January 2023, Josephine honed her skills and expertise at RiverRock Real Estate Group, where she gained valuable experience in property management and demonstrated exceptional leadership abilities. Her previous role provided her with the opportunity to manage a diverse portfolio of commercial properties and collaborate with clients to achieve their real estate goals.
Josephine's dedication to excellence and commitment to providing exceptional property management services have been recognized through various accolades. Notably, she has received BOMA TOBY Awards (Northwest Pacific Region), which highlight her outstanding achievements in property management.
Educationally, Josephine holds a bachelor's degree in management science from the University of California, San Diego. Her academic background, combined with her practical experience, has equipped her with a comprehensive skill set to effectively navigate the complexities of commercial real estate management.
Outside of her professional endeavors, Josephine cherishes spending quality time with her family. She is a proud parent to two daughters, aged seven and 10, and enjoys exploring new hiking trails with them during her personal time. This shared love for outdoor adventures reflects her dedication to maintaining a healthy work-life balance and finding joy in nature.