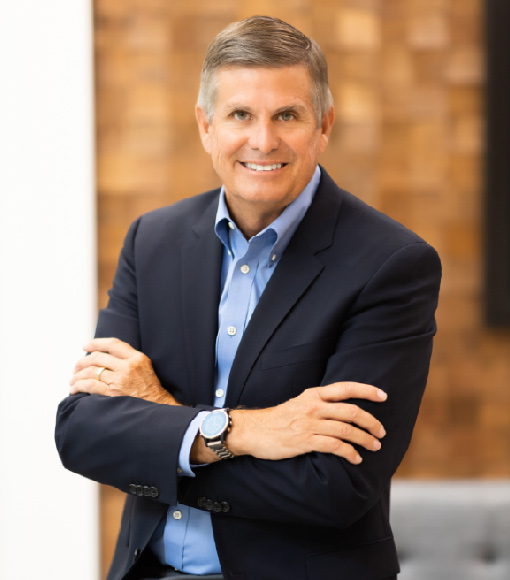 John Michael Sobrato
Board Chair, The Sobrato Organization
John M. Sobrato is the third generation to be involved with the family-owned Sobrato Organization where he has worked since his teens. As Chairman, he leads the governance board that sets strategic direction of the firm's portfolio of over 15 million square feet of commercial and residential income properties as well as the company's investments in global marketable securities.
In addition to serving on the Board of Sobrato Family Foundation, John has served as past chair or board member of numerous non-profit boards including the Santa Clara University Boards of Trustees, Regents & Fellows, the Silicon Valley Community Foundation, The Catholic Community Foundation, Bellarmine, Notre Dame, and St. Francis High Schools, KQED Public Television, Catholic Charities of San Jose and Charities Housing Development Corporation.
Together with his wife Timi, John's personal philanthropy is tightly focused on two priorities in the areas of sustainable agriculture and democracy.  As to the former, John and Timi believe a transition toward plant-based diets and alternative protein is the key to creating a healthy, humane and sustainable food supply to solve a wide range of complex climate, human health, animal welfare, and social justice problems.  As to the latter priority, they  believe the key to reducing Congressional gridlock is to replace the process used to elect members of Congress and change the incentives guiding political decision through an instant runoff in the general election between the top five finalists from an open primary.