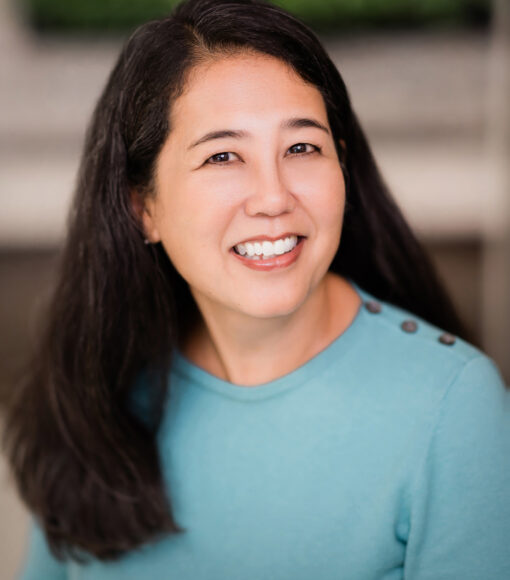 Jenny Uchida
Vice President, Finance and Operations
Jenny Uchida is an accomplished leader with a passion for creating positive change and a strong commitment to philanthropy. As the Vice President of Finance and Operations at Sobrato Philanthropies, Jenny plays a crucial role in managing financial resources, overseeing grant administration, and ensuring operational excellence within the organization.
With a deep understanding of financial analysis and forecasting, Jenny provides invaluable insights and strategic guidance to Sobrato Philanthropies. Her expertise enables the organization to make informed decisions that maximize the impact of their philanthropic investments. Additionally, she ensures compliance with financial regulations and fosters transparency in resource allocation.
As a key figure in grant administration, Jenny facilitates the distribution of funds to nonprofit providers, ensuring that the grants align with the needs of the community. She actively engages with the community to understand their perspectives and collaborates with stakeholders to identify impactful solutions. By streamlining processes and simplifying access to funding, Jenny ensures that resources reach service providers efficiently.
Jenny's journey in the nonprofit sector began in 2001, and she has since accumulated over 15 years of experience working directly with nonprofit organizations. Previously serving as the Chief Financial Officer for the Law Foundation of Silicon Valley, Jenny spearheaded financial management and played a vital role in providing legal aid services to underserved communities. Her commitment to giving back and addressing societal needs has been a driving force throughout her career.
Jenny's educational background includes a bachelor's degree in psychology from the University of California, Berkeley and a Master's degree in Business Administration from the University of San Diego. Her academic qualifications, combined with her extensive experience, have equipped her with a well-rounded skill set to effectively navigate the complexities of finance and operations in the nonprofit sector.
Beyond her professional achievements, Jenny cherishes her personal connections and loves spending time with her family. She is also an avid traveler, continuously seeking new experiences and cultural insights. Soccer holds a special place in her heart, and she enjoys watching matches and supporting her favorite teams.
With her extensive expertise, genuine dedication, and passion for creating positive change, Jenny Uchida is a driving force behind Sobrato Philanthropies' mission. Her unwavering commitment to philanthropy and community empowerment makes her an invaluable asset to the organization and a beacon of inspiration in the nonprofit sector.