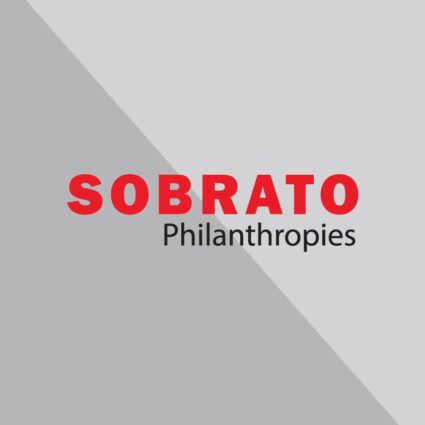 Dear Friends and Colleagues,
Reflecting on this month's important recognition of Juneteenth as a Federal holiday and looking forward to Independence Day, I find myself reflecting on the notion of freedom — a concept central to the American identity and our national dialogue — and the significance of equity and justice in our ability to be truly free. For many of us, one of the most important lessons of this past year has been a deeper understanding of the interconnected inequities at the heart of our society and structures.
While Sobrato Philanthropies has a long history of investing in communities of color through our core programs, our support of the Democracy Frontlines Fund last year marked an important step forward in our learning journey around race equity. With support from the Libra Foundation, we are learning from remarkable leaders at the forefront of the fight for racial justice. Recognizing we still have a lifetime of learning and unlearning ahead of us, we have identified an initial strategy and next steps for Sobrato Philanthropies and are moving forward now with urgency and commitment.
In May, our board approved an allocation of funds from our strategic reserve specifically toward racial equity and justice. Support will focus on a number of new initiatives, including an effort to combat hate and build community organizing capacity with Asian American and Pacific Islander communities, which will be announced later this summer, and will support our current grantees to engage in racial justice work throughout the next year. Funds will also support the California Black Freedom Fund, which just announced full funding of more than 70 organizations at the leading edge of racial justice organizing for a better, more equitable future.
To achieve the most meaningful impact, we acknowledge we have work to do within our organization as well. We are intentionally seeking leaders with lived experience and expertise to inform and strengthen our work at all levels. We are thrilled to share that two incredible local leaders are joining Sobrato Philanthropies — leaders who understand the amazing potential of hyperlocal investment and innovation, and whose work and impact are informed by remarkable intellect, rich personal experience, deep creativity, and many years of service to our communities.
Trusted collaborator and advisor José Quiñonez was unanimously confirmed in May as the newest Independent Director on the Sobrato Family Foundation board. His depth and diversity of experience and unique perspectives will contribute tremendously to our impact moving forward.
Camille Llanes-Fontanilla will join Sobrato Philanthropies as our new Vice President, Silicon Valley Programs. Camille is a highly skilled, knowledgeable, and widely respected local leader. We are thrilled to welcome her to Sobrato Philanthropies and will formally announce the details of her transition with SOMOS Mayfair just after the holiday weekend.
We are all interconnected. Although the burden of injustice falls heavier on some, none of us can be truly free while others are suffering under systems that perpetuate inequality. We are grateful to be part of a growing movement in philanthropy to acknowledge that the greatest challenges we face, from climate change to poverty, are rooted in inequitable systems that have long disproportionately disadvantaged people of color. As we celebrate freedom this month and into July, let's recommit to doing all we can to reexamine the way we work together to effect real change for our communities. Let's redefine American freedom as truly inclusive, working with and for each other.
In partnership,

Sandy Herz
President, Sobrato Philanthropies