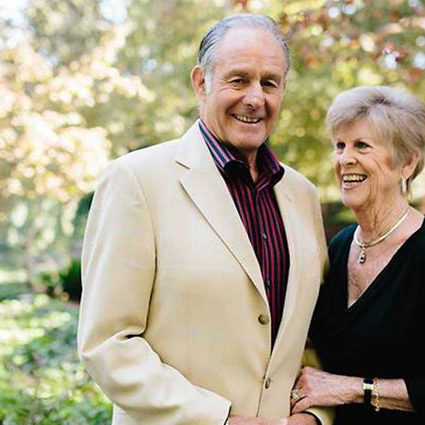 University of San Francisco receives $15 Million gift from John A. and Sue Sobrato to transform War Memorial Gym; establish multi-use student center
– Largest gift by living donors in University's history
– Honors Sobrato commitment to Jesuit education
Today, the University of San Francisco announced a groundbreaking gift that will "help create a state-of-the-art athletics facility and multi-use center honoring USF's rich tradition of athletic excellence and reflecting its Jesuit commitment to educating the whole person."
The Sobrato Center will include a grand, campus-facing entrance that welcomes students, alumni, and the San Francisco community to the university. Inside, the renovated facility will include expanded weight and training facilities, and premium seating and hospitality in a new John A. and Sue Sobrato Club Level.
"We believe that those of us who have had successful business careers have an obligation to give back," said Sobrato, whose family-owned firm is one of California's most successful real estate development companies. "We like to support Catholic education, whether it's at the elementary, high school, or university level. We really believe in supporting those institutions and USF is right up there on the top of the list."
View these links for more information from USF about this historic gift, for a closer look at John and Sue's commitment to Jesuit education, and for a short video describing their motivations for giving back.