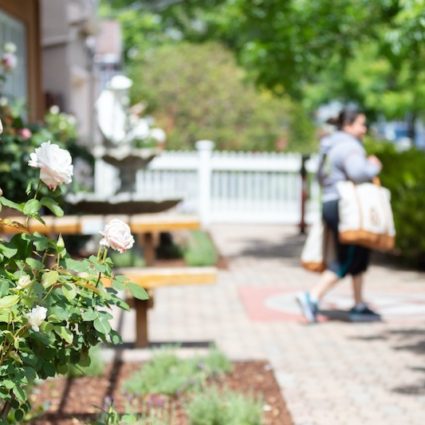 Top of Mind: Growing Our Local Impact
As we approach the end of 2019, I find myself looking back over a year of learning, planning, and reflection. It's been a year of deep thinking and hard questions. We have worked to more fully understand our current philanthropic impact and set the stage for the impact we seek as we move forward. We've shared much of our work and decision-making with you as we have progressed through the planning process as we believe that transparency is vital to our ongoing shared success.
As we move into 2020, we're thrilled to deepen our commitment to our existing strategies and begin implementing exciting new ideas about how to increase opportunity in Silicon Valley and beyond. In addition to the collective impact we seek through the Sobrato Family Foundation, we are also creating a larger and more collaborative giving ecosystem for our family. We are actively working to increase the scale of giving through our Foundation and through the individual efforts of every member of our family. When we work together to leverage and support each others' individual passions, our impact is exponential.
While members of our family have diverse personal philanthropic goals and interests—from youth development, to healthcare, to education, to oceans conservation—the Sobrato Family Foundation remains deeply focused on the Silicon Valley community. Our dedication to this place and our people, particularly in this time of acute inequality, remains our most important priority. This is the place where we've built our business and the place we all call home. We are deepening and growing our investments in this region, and will continue to rely on our long-standing partnerships to help make Silicon Valley a place of opportunity.
As a preview of our increasing commitment to the region, we are thrilled to announce that we will be growing our community of Sobrato Centers for Nonprofits. This year, we will be transforming John A. Sobrato's pioneer real estate development into a brand new 30,000 square foot nonprofit center in Palo Alto. Planning for the renovation has already begun. We are crafting a truly special new home for local nonprofits, with seven conference rooms and nearly a dozen office suites. We are taking this step because we know that our partners cannot serve the community if they cannot afford to stay in this Valley. Our office space inquiry list has grown to 500 organizations. Of those who request space, 40% need to relocate within one month. The housing crisis we see in our region is replicated in the lack of affordable, quality space for nonprofits. We look forward to sharing more details as this exciting new project progresses. While we have not yet opened the application process for this new site, organizations are welcome to complete our interest form here.
From our family to yours, we wish you a joyful holiday season and a fulfilling new year. We look forward to sharing all that 2020 brings.