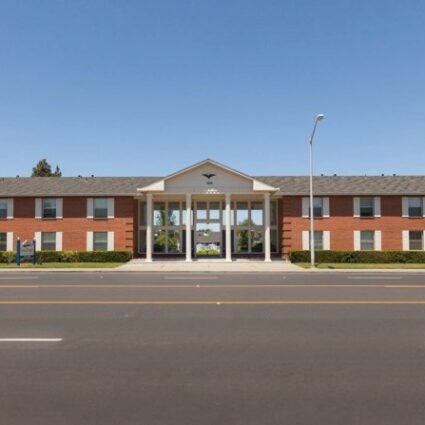 The Sobrato Organization Pilots Housing Security Initiative with Purchase of Santa Clara Multifamily Property
Santa Clara –Sobrato Philanthropies purchased Vista Pointe, a 68-unit multifamily property in Santa Clara, for $26.1 million last week. While The Sobrato Organization is well-known for real estate deals, this is the first acquisition made using funding from the organization's family foundation and expertise from the real estate division. The purchase is a pilot of a Housing Security Initiative to address Silicon Valley's shortfall of 118,942 homes for people making less than 120% of the Area Median Income.
The Housing Security Initiative is a pilot program aligned with Sobrato Philanthropies Silicon Valley Program that includes technical assistance from the Sobrato Real Estate team. Its vision is inspired by the Sobrato family's experiences in Silicon Valley as a place that fueled their ability to realize their goals and aspirations while providing greater opportunities to successive generations. It was developed using feedback gathered during a year-long listening tour that included meetings with 199 regional community groups. Its goal is to address the lack of housing in the region through a three-pronged approach that includes preservation, production, and policy.
"Our family believes that safe, stable, affordable housing is fundamental to the economic mobility of Silicon Valley families, so given our real estate expertise, this was a natural area for us to work in," explained John M. Sobrato, The Sobrato Organization Board Chair. "We are leveraging each division of The Sobrato Organization to preserve and produce affordable housing without using traditional government funds that are struggling to keep up with demand."
The Housing Security Initiative targets Naturally Occurring Affordable Housing like Vista Pointe because investors frequently acquire them to add value through capital improvements, resulting in raised rents and resident displacement. The Sobrato Organization's objective is to manage the property to keep the rents affordable to those making less than 80% of the Area Median Income.
"By stepping in on Vista Pointe, we plan to protect the moderate-income residents from having their rents increase substantially faster than their incomes, as has been the case for so many in the Valley," said Sobrato.
Vista Pointe is located at 3455 Homestead Road in Santa Clara. The property was built in 1969 and includes 24 one-bedroom, one-bathroom homes and 44 two-bedroom, one-and-a-half-bath homes.
Images and more information are available by contacting media@sobrato.com.
About The Sobrato Organization
The Sobrato Organization (TSO) is a family-owned, multi-enterprise firm focused on real estate, investment, and philanthropy. For nearly seven decades, our business has played a pivotal role in the emergence and growth of Silicon Valley. Starting with real estate, then branching into grantmaking, advocacy, and impact investing, we've worked hard to shape a world that is more inclusive, equitable, and sustainable. Learn more at sobrato.com.