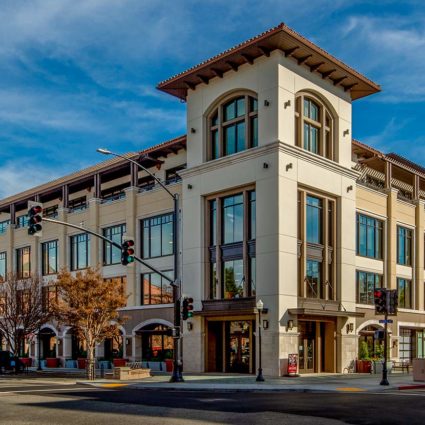 The Sobrato Organization Names Tony Mestres as its New CEO
Today John Michael Sobrato, Chair of The Sobrato Organization (TSO), announced that Tony Mestres has been named as its next Chief Executive Officer, effective December 4, 2023. Tony's career includes an impressive roster of leadership positions that span industries and sectors that exceptionally position him to advance TSO's vision of building a more equitable and sustainable world. He will oversee all of TSO's business and philanthropy efforts, including a growing portfolio of cross-organizational initiatives focused on economic mobility, affordable housing, and sustainability.
Tony's 22-year career in high technology was largely at Microsoft, where he was a global vice president responsible for worldwide sales and marketing of the Windows product line, overseeing thousands of staff and $1 billion in annual revenue.  He then transitioned to a series of leadership roles that brought his business expertise to mission-driven organizations, both for-profit and nonprofit.
Tony spent seven years as CEO of the Seattle Foundation, one of the country's largest community foundations serving 1,200 individual, family, and corporate philanthropists. Under his leadership, Seattle Foundation's assets grew 50%, and its annual impact-driven grants quadrupled. He also redefined its role as a civic leader, shining a light on community needs and developing cross-sector initiatives to drive racial and economic equity throughout the Pacific Northwest. A champion of racial and gender equity, Tony grew the foundation's employee diversity from 16 percent to more than 50 percent people of color, charting a critical path for the organization's future. Later, he served as health data company Truveta's President during its first chapter of growth and impact on human health equity.
Tony currently leads Arabella Advisor's largest division, Partner Solutions, which has channeled over $3 Billion since 2020 toward critical projects dedicated to protecting the planet, defending democracy, and strengthening communities, supported by 40 of the 50 largest Foundations in the world. In this role, he oversaw the firm's work across a dynamic set of high-impact nonprofit organizations, empowering changemakers to advance their goals through a wide range of incubation, collaborative grantmaking, and fiscal sponsorship initiatives.
Tony currently serves on the boards of the Hispanics in Philanthropy, Seattle International Foundation, and Seattle Academy of Arts and Sciences. Previously, Tony served on the boards of the Washington Roundtable and the Council on Foundations, and he is president emeritus of the board of trustees of The Kindering Center, a nonprofit that serves and supports children with special needs and their families. In 2019, Tony was among the executives selected for The NonProfit Times Power & Influence Top 50 and was also named its Influencer of the Year. He has been recognized as one of Global Telecoms' Most Promising Executives.
A graduate of Phillips Academy Andover, Tony received his BA in history from Dickinson College, which in 2017 recognized him with a Distinguished Alumni Award for Professional Achievement.  He is the proud father of three teens, Oscar, Hugo, and Bo-Mi.
###