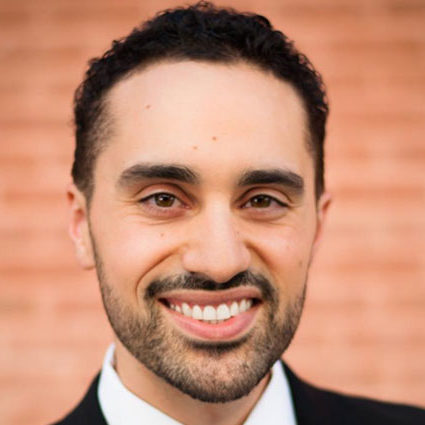 The Sobrato Organization again recognized as a 2015 Top Bay Area Corporate Philanthropist by San Francisco Business Times
– Shares SFBT's "Top Five" spots with Google, Chevron, Wells Fargo and Cisco
– Combined, Top Five gave nearly $105 million to local nonprofits

– Sobrato's share totaled $22.66 million
On Thursday, July 23, the San Francisco Business Times held its annual Corporate Philanthropy Awards summit in the City. On hand were top giving officers from a full range of companies doing business in—and giving back to—the Bay Area. The Sobrato Family Foundation's CEO Rick Williams, and SFF Program Director Mara Williams Low represented The Sobrato Organization as it was recognized as a top corporate philanthropist, having given $22.66M of the nearly $105M provided to local nonprofits by the top five corporate givers. (Google's $39.63 million topped the list, followed by Sobrato, Chevron, Wells Fargo and Cisco.) Journalist Lemery Reyes wrote about The Sobrato Organization in San Francisco Business Times' July 24 issue:
The Sobrato Organization wants to keep building in the Bay Area. The real estate company wants to build more than office and housing projects. It also wants to help create strong economic opportunities for those who call Silicon Valley home. Sobrato, which was the No. 1 corporate philanthropist in 2012 with $36.9 million given to Bay Area charities, has continued to give generously over the past few years. "We want the Valley to be seen as not just a place to work and build the next great thing, but as a community of families and interconnected neighborhoods that are vital to the economic success that this region is known for," said Rick Williams, CEO of the Sobrato Family Foundation. In 2014, the company's largest cash grant, $1.45 million, was to the Sobrato Early Academic Language Model, or SEAL, in Milpitas. The program was developed to help Silicon Valley teachers address the needs of Spanish-speaking students entering English-speaking Pre-K to third-grade programs.
"So when our family looked at how the Sobrato Family Foundation could make a difference in Silicon Valley, we knew that it started with closing the achievement gap for low-income Latino students — particularly for those who enter school not speaking English," said John A. Sobrato, founder of The Sobrato Organization and board chairman of the Sobrato Family Foundation.
In addition to cash grants, the company continues to provide free office and conference space as well as leadership training opportunities to 69 local nonprofits. Those groups occupy a combined 333,000 square feet of office, conference and storage space at the Sobrato Centers for Nonprofits in Milpitas, San Jose and Redwood Shores. The company's largest nonprofit tenant is TheatreWorks, a Mountain View professional theater company, which occupies 38,700 square feet of space in Redwood Shores. Their second-largest tenant is United Way Silicon Valley with 18,236 square feet of space at their San Jose location.
For full story, visit San Francisco Business Times