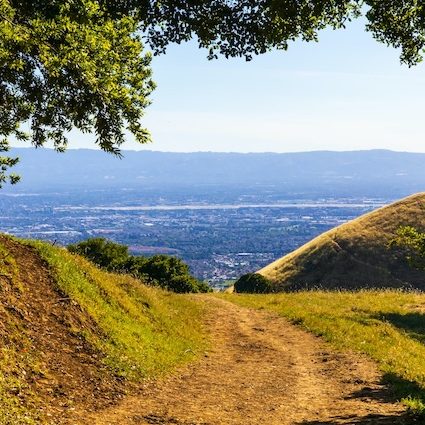 Top of Mind: The Road to a More Equitable Valley
Last month, we were grateful to join nonprofit, civic, and business leaders to learn from our colleagues at Joint Venture Silicon Valley at the State of the Valley event. With a deeper focus on community and philanthropic data, their 2020 Silicon Valley Index holds up a mirror to reveal our greatest opportunities and challenges. We are both inspired by our region's vitality and deeply concerned with the staggering inequality that continues to characterize this era of inequitable growth. We've enjoyed almost a decade of tremendous economic expansion in Silicon Valley and the median household income here is twice the national average. Yet more than 11,000 of our neighbors are homeless, 79% of whom are unhoused. Almost 30% of households in our region are not even meeting basic self-sufficiency standards and the bottom half of households hold only 2% of our region's wealth. There has been a stunning 5:1 mismatch in job growth and housing development over the last seven years. You can read or download the full report here.
In considering the reality we currently face, the event organizers called on attendees to consider "What made Silicon Valley great?" in the first place. The answer, of course, is that strategic investments were made in: place, institutions, people, and opportunity. It is no surprise then that if we are to ignite a new era of sustainable, equitable growth in the Valley, we must make similar, multisector investments now. And, of course, these kinds of big investments must flow from many sources across many different areas of focus.
Our family remains as committed as ever to investing in Silicon Valley's opportunity economy — in those areas that will do the most to meet our community's basic needs and open up pathways to prosperity and growth. But it is only in partnership with others that we will truly succeed, which is why the other highlights of early 2020 for us have been amazing leadership moments from peer and partner organizations.
A few days after the State of the Valley event, the Castellano Family Foundation released a new "Blueprint for Change," detailing two years worth of research and outreach exploring the needs and opportunities for growth among Latinx leaders and organizations in our community. They released the report alongside a suite of new initiatives and calls for co-investment, introduced in partnership with the Silicon Valley Community Foundation and the David and Lucile Packard Foundation, that aim to galvanize support for this essential sector of our community. We're thrilled to see this kind of local leadership, collaboration, and investment in people and place.
Just days later, Silicon Valley Community Foundation and Magnify Community debuted a new Civic Participation Giving Guide intended to help new donors (or those new to giving in the civic participation space) identify some of the leading organizations in our community doing the most high-impact work around civic engagement. As we look to revitalize the "escalator of opportunity" in our community, it is hard to imagine a more important step than supporting and amplifying the voices of those who have been disenfranchised and disengaged. And as we look toward the 2020 Census, the single most effective way to support our community's basic needs is to activate absolutely everyone to join the count. These lists and this kind of investment to rally community support is exactly the type of collaboration and knowledge sharing we need.
Clearly, our community has the leadership, innovative thinking, and ability to make the investments that we need to change our current trajectory. The real question about the future of Silicon Valley is 'What's next?' and how many of us will step up to make it happen?
In solidarity,

Lisa Sobrato Sonsini
Board President & Interim CEO