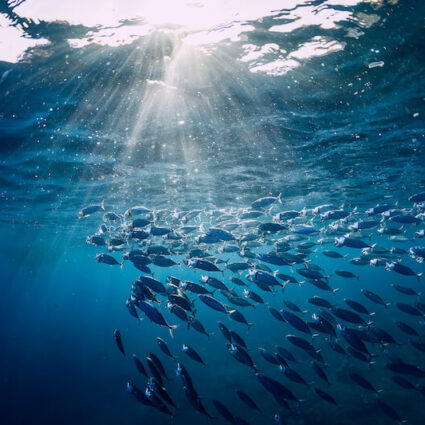 Sobrato Sustainability Fund
After over a year of deep learning, we are excited to launch an initiative focused on environmental sustainability, beginning with a three-year portfolio focused on the oceans. It is clear to us that our work to build a healthy, equitable, and sustainable future requires us to support and invest in our vital natural resources for current and future generations across the globe.
While we seek to support the critical and urgent needs of our local community, we don't want to lose sight of the climate crisis—the effects of which are already taking an enormous toll on human lives across the globe, especially on those least equipped to adapt. We approach our work in the oceans with the intent to contribute to preserving this key natural resource—not just a source of livelihoods and biodiversity—but fundamental as a tool in the fight against global warming.
Despite being critically important to many forms of life on our planet, our oceans have been—and continue to be—destroyed. Yet, work to support a healthy ocean is severely underfunded. Through this initial exploratory giving period, we seek to employ both grants and impact investments to support a future where the ocean is healthy—where the ocean supports its natural biodiversity and is able to continue to support the broader ecosystem (including the climate, people, and animals) that rely on healthy waters.
We are thrilled to be joining existing efforts to preserve our planet's resources for generations to come. While we know it won't be an easy fight ahead, we are committed to supporting key partners working on one of our three main areas of focus on the oceans: marine protected areas, overfishing, and plastic pollution. Our initial set of grantee partners include:
For any questions about this initiative, please reach out to Prithi Trivedi, Program Officer, at ptrivedi@sobrato.org. Please note that we are not accepting unsolicited proposals at this time.