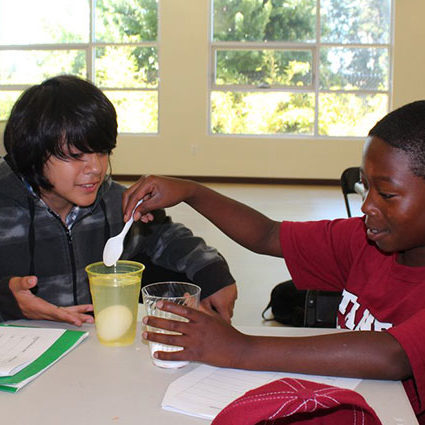 Sobrato Summer Learning Academy Sets Students on the Right Track
The Sobrato family's funding has doubled the size of Boys and Girls Clubs of the Peninsula's 2012 summer program (now called Sobrato Summer Learning Academy) and added an innovative new East Palo Alto Teen Center, all geared towards stopping summer learning loss that can cause students–especially those at risk of dropping out–to lapse academically when school is out.
Beyond fighting this "summer brain drain" the new teen center is a revolutionary approach to preventing violence and creating bridges between different cities that currently experience gang tension. This is the first program of its kind to bring together high school students from across the Sequoia Union High School District (SUHSD).
"We need to make sure all these kids have everything they need to graduate from high school and prepare for college success, because that is essential today. The Boys and Girls Clubs of the Peninsula has created an inspiring and forward-thinking program that our family is proud to support."— John A. Sobrato