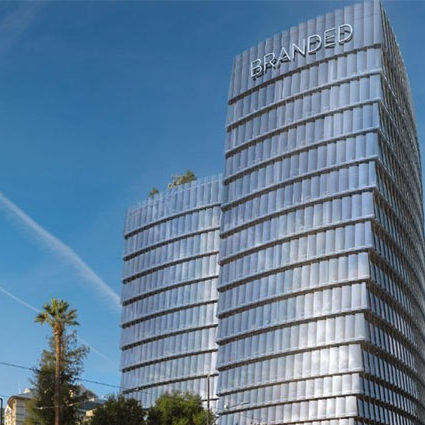 Sobrato pushes ahead with striking San Jose office tower
SAN JOSE — A new downtown San Jose office high-rise that features four towers designed to coalesce into a single striking complex will "really redefine" the skyline of the nation's 10th-largest city, the project's developer said.
The Market Towers complex, proposed by The Sobrato Organization, will bring 585,000 square feet of office and retail space to downtown San Jose at the corner of South Market and West San Carlos streets, according to a project web site set up by developer Sobrato.
"This is such a unique product," said Chase Lyman, Sobrato's vice president for acquisitions and leasing. "It will really redefine the San Jose skyline."
Why? When construction is complete, the building, at first glance, is expected to have the appearance of four separate office towers. In reality, Lyman said, they are actually merged together into a single high rise.