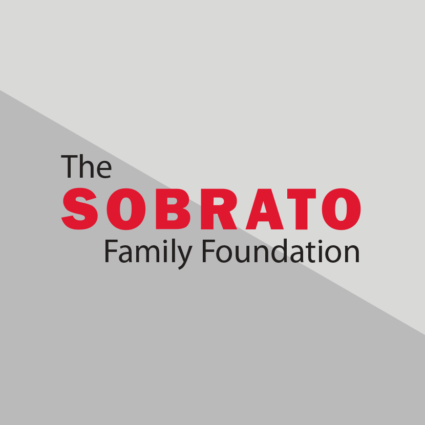 Sobrato Philanthropies grants $3.8M to Critical Health & Human Service Organizations, and Local Control Funding Efforts in Silicon Valley
The Board of the Sobrato Family Foundation (SFF) has approved a second $multi-million grant round this year, giving more than $3.8M to a range of organizations working toward the goal of economic mobility for all residents in an increasingly divided Silicon Valley.
"It is crucial that our community addresses economic disparity, and the hopelessness it creates," said Sobrato Family Foundation CEO Rick Williams. "Far too many people in our community see the wealth generated and the opportunities created in the Valley as unattainable. That's why Sobrato Philanthropies supports strategies designed to create opportunities, and help individuals grow the skills needed to take advantage of these opportunities when they're presented."
$3.8M in awards includes:
$245K to ensure that funds received by high-need districts through California's new Local Control Funding Formula are used as intended—helping to close the achievement gap of low-income and English Learner students.
Nearly $1.5M in general operating support through SFF's Healthy People & Places program to help 13 organizations continue to provide critical services to Families and Children throughout the Valley.
More than $1.75M in flexible funds to 11 Emergency and Food Assistance providers throughout San Mateo, Santa Clara and Alameda Counties to meet growing local needs.
$55K toward a coordinated plan to improve the delivery of services to homeless and formerly homeless individuals and families in Santa Clara County through Health Trust / Destination: Home.
This grant round's nearly $3.4M in multi-year, conditional general operating support will stimulate $5M as grantees meet Year-1 conditions, which include a 2-1 matching requirement met by increasing and diversifying funding sources.
Kavitha Sreeharsha, SFF's new Program Officer for Healthy People & Places said, "Sobrato Philanthropies is committed to providing unrestricted funding to the region's critical service organizations upon which so many of our residents depend." Ms. Sreeharsha continued, "It is clear that the gap between the 'haves' and 'have-nots' in the Valley is growing. Using a range of grantmaking strategies, we've begun identifying and supporting effective pathways out of poverty for the economically disenfranchised."
Noting that access to high-quality education is key to economic mobility, Kenji Treanor, SFF's Senior Program Officer for Education reiterated Sobrato's longtime commitment to low-income and English Learner students. "California's new Local Control Funding Formula (LCFF) is a critical mechanism for districts to allocate resources to help close what is a daunting achievement gap. These funds could make economic mobility a real possibility for thousands of future graduates in our community who can be better supported to succeed in school and in life."
Mr. Treanor continued, "Sobrato Family Foundation has stepped in to help fund a collaboration between Californians for Justice, PACT, Somos Mayfair and Pivot Learning Partners to promote effective implementation of LCFF in four of the highest-need Silicon Valley districts, where parents and students are engaged in monitoring the use of these funds." When asked what success looks like, Mr. Treanor said, "It means advancing transparency and reflecting parents' and students' priorities for the $24M in additional LCFF resources—putting those resources directly towards achievement of low-income students and English Learners in our schools. Basically, success means LCFF supplemental funding does what it was designed to do."