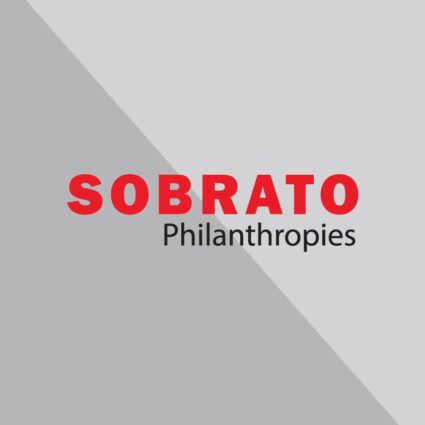 Sobrato Announces $5.2M Investment to Support Immigrant Resilience
New fund brings together philanthropy, business, and government to support undocumented community.
Mountain View, CA - Today, John A. Sobrato announced a $5.2 million grant to seed a new Immigrant Relief Fund for San Mateo County. The fund will launch with $8.9 million total in public and private investments. The County of San Mateo has generously committed $2 million in initial funding and will consider matching Sobrato's gift through additional monthly investments when the board of supervisors meets again in early August. The Grove Foundation, the David and Lucile Packard Foundation, Chan Zuckerberg Initiative, SHP Foundation, Taube Philanthropies, Janet and Clint Reilly, Laura and Gary Lauder Family Venture Philanthropy Fund, Atkinson Foundation, Sunlight Giving, Steven P. Dostart Charitable Foundation, The George & Judy Marcus Family Foundation, Connie and Bob Lurie, Mark and Mary Stevens, and Yael Goshen and Dylan Smith have together contributed an additional $1.7 million in private donations.
The new Immigrant Relief Fund for San Mateo County is unique in that it brings together a partnership of nonprofits to distribute grant funds and provide services to support recipients' long term resilience – including: Legal Aid Society of San Mateo County, Samaritan House, Faith in Action Bay Area, and Mission Asset Fund (MAF). Working together, these nonprofits are partnering to provide undocumented families with $1,000 unrestricted cash grants and wraparound services to help them weather the COVID-19 crisis.
There are nearly 60,000 undocumented individuals living in San Mateo County, according to the Migration Policy Institute. Undocumented individuals are critical to the fabric of Silicon Valley's communities and are central drivers of the local economy. They contribute to economic growth and development, pay taxes, and fill critical roles. They often work in less stable jobs where they are more prone to job loss, less likely to have health coverage—and are more likely to contract the virus. And yet they have been excluded from all pandemic-related federal relief.
"Many of these individuals are essential workers who have worked on the front lines of the COVID-19 crisis, keeping so many others safe and fed in these trying times," said Mr. Sobrato. "Now these families are suffering. Reduced wages and unemployment have taken a huge toll, they are struggling to feed their families and keep their housing. Their situation is absolutely unacceptable – the need is massive and the time to act on that need is now."
Faith in Action Bay Area and the Legal Aid Society of San Mateo County will lead community outreach. MAF will administer the Immigrant Relief Fund for San Mateo County, supporting clients through the application process for cash grants, prioritizing applicants with the greatest financial need and expediting approval and disbursal. Samaritan House's case management process will link seamlessly with the Immigrant Relief Fund for San Mateo County, stepping in to identify grantees' needs and connect them with the appropriate wraparound services, including food, access to shelter, health care, and more.
As a result of this collaborative investment, almost 9,000 families will each receive assistance to address their most urgent needs. Sobrato is contributing an additional $200,000 to support the infrastructure and administrative costs of the lead organizations so every dollar raised will go to underserved, undocumented families. While other funds exist in the region – and all are critical – this fund is unique in that it is targeted explicitly for undocumented families, catching those who are falling through every hole in our social safety net and ensuring they have the resources to cover their most critical needs during this crisis.