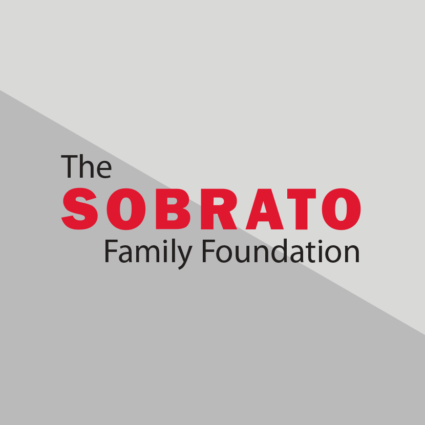 Sobrato announces $3.5M in Responsive Grants for Education, and $3.45M in General Operating Support for Education & Youth Development
The Sobrato Family Foundation (SFF) is known as a place-based grantmaker that funds millions of dollars each year in general operating support to critical health and human service organizations, donates land and buildings directly to nonprofits, and provides rent-free office and conference space to Bay Area organizations through their three Nonprofit Centers.
Responsive grantmaking is now another tool SFF uses to realize its mission of promoting economic opportunity and mobility for a strong and vibrant Silicon Valley. SFF's board recently approved $3.5M for 21st Century Education efforts in the region. [See press release.]
"It's an exciting time for the Foundation," said Rick Williams, CEO. "Though Sobrato family members have made project-specific gifts for decades, bringing responsive grantmaking into the Foundation's mix means even larger investments in opportunities that demonstrate real success in improving lives, and have the ability to scale."
Sobrato's first set of responsive grants in late 2013 were aimed at addressing the immediate needs of homeless individuals and building on the efforts of the region's Housing 1000 and Housing First initiatives. "This next set of responsive grants funds innovative solutions within 21st Century Education," Mr. Williams said, "an ingredient crucial to building a strong and vibrant community."
"We know full well that thousands of residents in our community are not benefiting from our region's growth," says Kenji Treanor, SFF's Senior Program Officer for Education. "The size and reach of these Sobrato grants clearly signal the family's commitment to supporting economic mobility for all Silicon Valley residents. Our slate of grantees is addressing one of the root causes of the problem—lack of access to high-quality education for all our region's kids."
A total of $3.5M in multi-year grants will support NewSchools Venture Seed Fund's education technology efforts, Silicon Schools Fund's early-stage seed capital for blended learning schools in the region, BASIC Fund scholarships to enable disadvantaged students to attend high-quality schools, Innovate Public Schools' development of a comprehensive education reform agenda for Silicon Valley, and the Silicon Valley Community Foundation's Silicon Valley Common Core Initiative.
Sobrato Family Foundation's board also approved $3.45M in multi-year grants to a slate of 34 education and youth development grantees. SFF's General Operating Support (GOS) grantmaking has been a mainstay for nonprofits throughout Silicon Valley since 2003—providing the kind of flexible, dependable support nonprofits say is most needed. Additionally, Sobrato's 2:1 challenge feature encourages grantees to publicize and leverage these grant dollars to gain additional contributions from new sources.