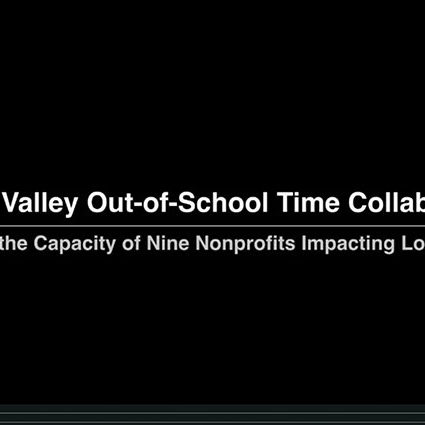 Silicon Valley's Out of School Time Collaborative Enters Second Phase
Sobrato Philanthropies has been proud to partner with Sand Hill Foundation, the David and Lucile Packard Foundation, and the Silicon Valley Social Venture Fund (SV2) on the Silicon Valley Out-of-School Time Collaborative—a group of nonprofits providing after school and summertime programs for low-income students who don't receive all of the supports they need during a regular academic day.
Our aim as funders with this Collaborative in its first three years was to build capacity: bring these groups together to learn from one another, strengthen their individual enterprises, and provide access to outside expertise to help them realize significantly increased impact.
In 2014 and 2015, the Collaborative will focus on embedding organizational practices that build character strengths, as well as academic skills. Click here to see a video produced by PlusM Productions about the collaborative and the nine participating organizations.