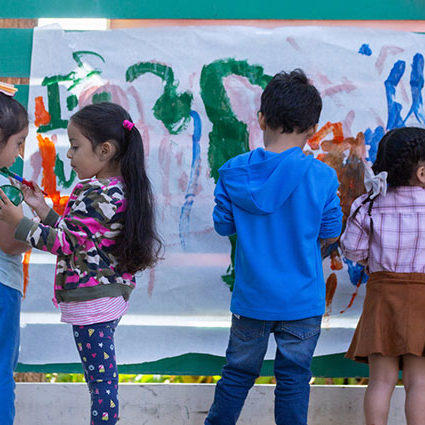 Top of Mind: Silicon Valley's Generosity
We carry this community forward together.
The longer I spend in this field, the more I am convinced that effective philanthropy is less about identifying perfectly crafted initiatives and more about building connections and relationships. Effective philanthropy is about making a lasting difference in peoples' lives by engaging with and listening to communities and local partners. It is also about aligning data and sound practices with the needs of a community and their inherent strengths. While no single effort can fix every challenge a community faces, when we establish authentic relationships and work together over time, we can achieve the positive impact we seek.
And, speaking of working together, every year, our staff works on an Impact and Learning Memo for our foundation's final board meeting of the year. We comb through metrics and review statistical summaries. We gather testimonials from grantees and meet to review highlights and lessons learned. While I was giving the memo a last look before our final 2018 board meeting, I was struck by one metric in particular:
Between 2011 and 2017, our General Operating Support grantees raised more than $34 million in matching contributions.  
Our match requirement stipulates that these funds come from new sources (new donors, lapsed donors, or donations beyond an existing donor's committed contributions), so this is $34 million in new support to grow and nurture Silicon Valley's social sector and support essential community services. While there is no doubt we can and should do more based on the wealth in the region, it is clear that this community cares. Silicon Valley individuals, philanthropists, and foundations stepped up to contribute tens of millions of matching dollars to fund solutions, strengthen our community, and build a better future. We can see, reflected in these numbers, that Silicon Valley can and will strive to make the Valley a place of opportunity for all.
Thank you for believing in and for stepping up to support our community. We are, once again, humbled and inspired by all of you, and we are ready to continue working.
Sincerely,

Rick Williams
Chief Executive Officer