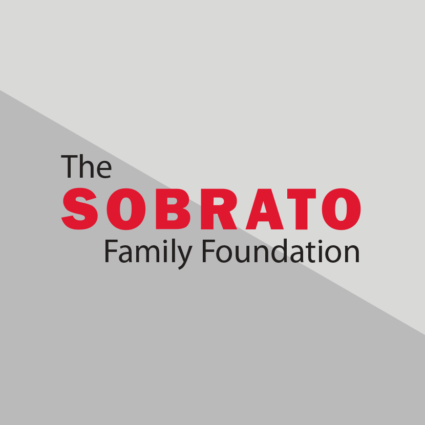 SFF grants $4.45M to Silicon Valley Nonprofits at close of 2014
— More than $1.7M in General Operating Support for Health & Legal Services
— $2.75M to Support 21st Century Education and Pathways to Careers
Strategic and responsive grants to help improve quality, equity and choice in Silicon Valley's educational market for low-income and English learner students.
Multi-Year, flexible grants to benefit Silicon Valley health clinics, hospice providers, organizations serving people with disabilities, domestic violence prevention and legal services
The Board of the Sobrato Family Foundation approved a third $multi-million grant round at the close of 2014, bringing the total cash committed to local nonprofits in 2014 to more than $9.5M.
21st Century Education Grants
This latest round includes $2.475M in support to 7 educational organizations. "These grants reflect the family's deep commitment to high-quality education for low-income and English Learner students," said SFF's Senior Program Officer Kenji Treanor. "To improve outcomes for these students in our region, we are focusing on building leadership capacity—bringing strong and effective principals, and a pipeline of well-trained, enthusiastic teachers into our local schools—as well as increasing the number of high-quality options available to parents and students who seek a college-preparatory education."
SFF is investing in selected charter school operators with a proven record of creating schools in Silicon Valley where low-income and English Learner students experience high levels of academic growth and achievement: Grantees include KIPP, Downtown College Prep, ACE Charter Schools, and Voices College-Bound Language Academy. These resources will help create approximately 12,500 seats for students in East San Jose, Redwood City, Morgan Hill, and other local communities over the next five years. Also receiving Sobrato support is the California Charter Schools Association—awarded $50,000 for an in-depth study of potential facility options in Santa Clara County.
Additionally, SFF is investing in school leadership and teacher development to expand avenues for preparing and placing exemplary talent in local schools and classrooms. Grantees include New Leaders, Bay Area ($325,000 over two years to help grow outstanding principals in the South Bay) and Santa Clara University ($100,000 to complete the design and planning for a new three-year professional residency and Master's program for novice teachers in Catholic schools within the Diocese of San Jose.)
Career Pathways Grants
Reaching the goal of economic opportunity for all Silicon Valley residents requires expanding the employment pipeline beyond jobs that require four-year, specialized degrees—another key priority of the Sobrato Family. SFF's first set of "Career Pathway" grants support programs that help clients develop much-needed career skills. Grantees also include organizations that work with employers to build a business case for reconfiguring jobs into middle-skill careers.
Grantees include Opportunity Youth Partnership of Santa Clara County, the Upward Mobility Program of Building Skills Partnership, United Way of the Bay Area's SparkPoint Center in the Redwood City school district, and Puenta De La Costa Sur. SFF Program Officer Kavitha Sreeharsha stated, "This initial set of grantees was chosen because of their demonstrated ability to track and evaluate outcomes for their clients—particularly low-income and English Learner youth and parents—and to partner effectively with employers." She continued, "Promoting pathways out of poverty for all our Valley's youth requires a multifaceted approach. We look forward to developing and expanding SFF's Pathways to Success portfolio in 2015."
General Operating Support Cash Grants
A community mainstay for nonprofits in the region, this grant round awarded support to hospice care providers, health clinics, organizations providing services for those with disabilities, domestic violence prevention programs and shelters, and legal services. Because SFF's GOS grants are 2:1 "challenge" grants, this $1.7M multi-year commitment to these 16 organizations will stimulate at least another $834K from non-governmental sources. In all, $2.5M in community gifts will be generated by these grantees, as they increase and diversify their funding sources to meet Year-1 matching requirement conditions. GOS grantees include:
Community Clinics & General Health Services
MayView Community Health Center
Rotacare Bay Area
School Health Clinics of Santa Clara County
South County Community Health Center
Tri-City Health Center
Healthier Kids Foundation Santa Clara County
Legal Services
Community Legal Services in East Palo Alto
Law Foundation of Silicon Valley
Family Violence Shelters
CORA (Community Overcoming Relationship Abuse)
Next Door Solutions to Domestic Violence
Hospice Services
Hospice of the Valley
Mission Hospice of San Mateo County
Pathways Home Health & Hospice
Centers for Developmentally Disabled
Abilities United
Via Rehabilitation Services
Capacity Building
Silicon Valley Social Venture Fund [SV2]