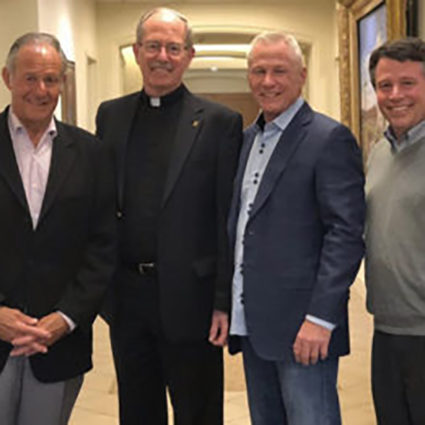 Santa Clara University launches its biggest fundraising campaign, targets $1B goal
Santa Clara University wants to join the billion-dollar club. The private, Jesuit university announced Saturday night that it's launched the largest fundraising campaign of its 168 years.
"Our bold vision — this campaign, helps ensure Santa Clara will be strong and positioned for future generations," James Lyons, Santa Clara's vice president for university relations, told a black-tie crowd at the Fairmont Hotel for the university's 53rd annual Golden Circle Theatre Party.