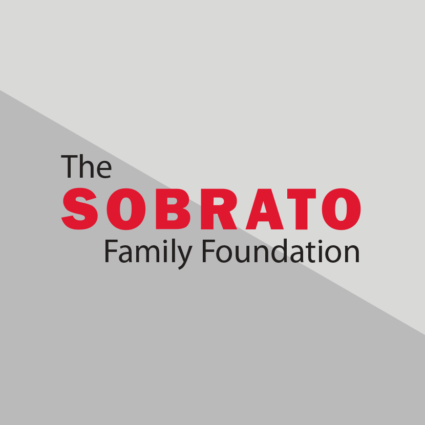 Project Welcome Home launches in Santa Clara County— California's First "Pay for Success" Project
– Improves housing stability and supportive services for the chronically homeless
– Sobrato Family Foundation makes $1.5M program related investment
– Fellow funders include The California Endowment, The Health Trust, The Reinvestment Fund, Corporation for Supportive Housing, The James Irvine Foundation, and Google.org
The County of Santa Clara, California, the largest community in Silicon Valley is launching California's first Pay for Success (PFS) project in partnership with Abode Services, a national leader in innovative housing services for homeless persons. Project Welcome Home will provide community-based clinical services and permanent supportive housing to 150-200 chronically homeless individuals who are currently frequent users of the County's emergency rooms, acute mental health facilities and jail.
Pay for Success is a funding model under which governments pay for services only if and when a service provider achieves clearly defined, measurable results. Pay for Success leverages upfront funding for service providers from the private sector and philanthropic foundations and rigorously measures the effectiveness of programs over time.
"The Sobrato Family Foundation's participation in this project signals our support for keeping individuals and families permanently housed and connected to their communities," said Rick Williams, CEO of the Sobrato Family Foundation. "We also support Pay for Success as an innovative funding strategy that creates a pathway for private investors to participate in efforts to improve their communities while making a social and financial return."
On any given night, more than 6,500 people in the County of Santa Clara are homeless, of whom over 2,200 can be classified as chronically homeless. Studies have shown that chronically homeless individuals consume significant and disproportionate government resources in the form of emergency room visits, jail time, and other services that provide only short-term relief.
For individuals enrolled in Project Welcome Home, Abode will provide an array of supportive services integrated with housing, delivered through an evidence-based "Housing First" approach, designed to end the participants' homelessness and provide increased access to ongoing physical and behavioral health services.
Project Welcome Home has received $6.9 million in upfront funding from private and philanthropic funders. As part of the upfront funding, Abode has also committed $500,000 of deferred service fees as additional investment in the project. Through this Pay for Success model, funders will only be repaid based on Abode's success in assisting participants in achieving continuous stable housing.
For full text of press release, and list of Project Welcome Home participants, visit Abode Services