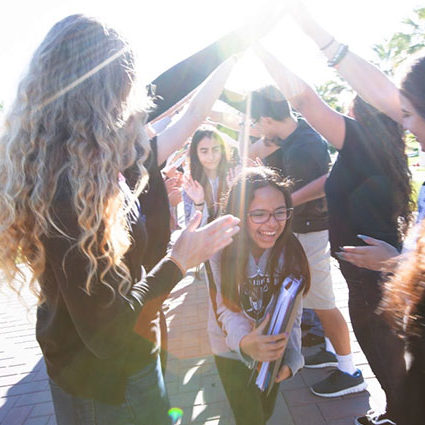 Top of Mind: Investing in our Community's Change Makers
$3.5 M in new grants awarded to local organizations creating opportunity in Silicon Valley.
Over the past few months, we have shared the details of our comprehensive review of almost 15 years (and $55M) in general operating supportgrantmaking and the lessons we gleaned from the review to inform our grantmaking moving forward. We have also shared the results of our most recent grantee perception report. In both cases, we heard from our grantee community that they value transparency and they are interested in understanding more about how our process works.
At our last board meeting, we had the pleasure of reviewing and approving an exciting selection of new grants for local organizations that are creating opportunity in our Silicon Valley community. Making grants is, of course, what we do. But it is our evolving process and the feedback we have received from our community - and the really excellent work of these grantee partners - that inspired me to share a little differently than we have in the past.
In each round of grantmaking, our team approaches priority areas with specific goals in mind. In this round, grants were made in several areas, each with its own specific focus and goals. We encourage you to learn more about the full round of grants and our goals in each area here.
We particularly want to highlight an exciting and different kind of grant grouping, funded under our Pathways for Success program area. Our goal for grants under Pathways for Success is to increase economic opportunities through jobs, careers, and business ownership that support individuals in successfully achieving economic stability and mobility.
To this end, we are investing in an exciting new small business and entrepreneurship training, financing, and networking cluster composed of Inner City Advisors, Grameen America, Working Solutions, and Small Business Majority. This grantee cohort will construct a network in the South Bay that effectively serves segmented populations (women, people of color, and extremely low to moderate income individuals). They will collaborate, refer, and provide a continuum of services for all entrepreneurs, while each focuses on the particular programs and financial services that they best deliver. We look forward to celebrating their progress with you.
We will continue to seek out opportunities to share our evolving work and processes with you moving forward, and we invite you to share your experiences and questions (as fellow funders and grantees) with us on social media, via email, or in person at our events. We believe that collaboration and knowledge-sharing are essential to the success of our communities and we look forward to learning from, and with, you.
Sincerely,

Rick Williams
Chief Executive Officer