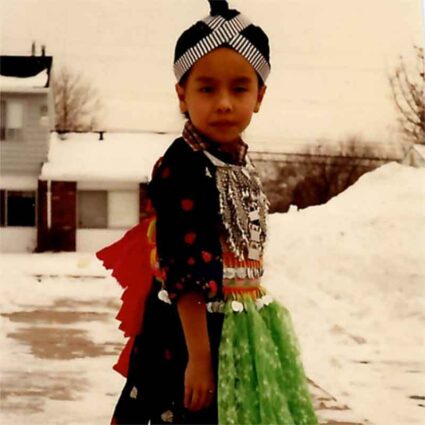 Intersectionality in Philanthropy and Community Support Systems
Dear Friend,
​​"We have to build things that we want to see accomplished, in life and in our country, based on our own personal experiences to make sure that others do not have to suffer the same discrimination."
-Patsy Takemoto Mink, first woman of color and first Asian American woman to serve in the U.S. Congress
As we close out Asian American and Pacific Islander (AAPI) Heritage Month 2023, I reflect on the wise words of one of my long-time heroes – Patsy Takemoto Mink. Every day I think about how to celebrate my identity and prevent others from experiencing some of the injustices I faced as an English Learner and immigrant child.
Through my experience of coming to America as a refugee and being Hmong, I have a deep connection to helping systems and policies respond appropriately to those with language access barriers. I remember learning English in school and then using this skill to translate for my parents and family members at hospitals and other mainstream institutions. Acting as a translator as a child forced me to grow up quickly. I also experienced first-hand racism and lack of access due to language barriers in our country.
When we think about celebrating communities or promoting racial justice and equity, we too often separate the very real and very clear injustices associated with racism and language, especially in the way we engage with children. Too often, language access and justice are an afterthought or a side project, poorly funded and inadequately supported. But for equity to be achieved, we must think of children holistically.
My personal experiences, involvement in the AAPI community, and my work at Sobrato Philanthropies English Learner Program have taught me that we must support multilingualism and the opportunity for kids who come with a different home language to not only maintain their home language but to leverage all of the incredible benefits of multilingualism and multiculturalism throughout their lives and communities. It's time we invest in them as assets to our country, not as afterthoughts or problems to be solved.
When I was young, I often felt I couldn't say what I honestly felt. I thought others would disapprove or that I wouldn't say the right things. Now, I realize the importance of sharing my voice and experience with the world. Every child—multilingual or not—deserves to walk through life knowing their voice and cultural identity matter. And while I can't turn back the hands of time, I can influence how we support young English Learners today. America should cheer and advocate for its multilingual communities every month, not just during relegated heritage celebrations. Because when we start to do that, we will benefit from the wisdom forged from the experience of those with the gift of speaking multiple languages.