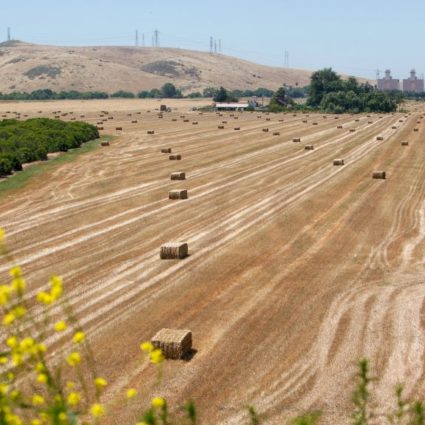 Historic $93 million deal reached to preserve San Jose's Coyote Valley
Ending more than 35 years of development battles on one of Silicon Valley's most sought-after landscapes, the San Jose City Council on Wednesday is expected to approve a $93 million deal to purchase 937 acres in Coyote Valley, a rural expanse of farmland and open space on the city's southern edges.
In the 1980s, Apple eyed Coyote Valley as a place to build its world headquarters. In the 1990s, Cisco Systems tried to build a massive campus there. Both were fought by environmental groups, who said the area — currently used by farmers and wildlife — should be left in its natural state.
"This is an opportunity for us to preserve an important part of our past and do so with a clear eye to the future," said San Jose Mayor Sam Liccardo. "Nobody ever regretted the opportunity to enjoy an open vista of green space. We shouldn't foreclose that for our children and grandchildren."
Under the deal, the city will pay $46 million, and the Peninsula Open Space Trust, a non-profit group based in Palo Alto, will pay $42 million, to complete the purchase from leading Silicon Valley developers Brandenburg Properties and the Sobrato Organization. The Santa Clara Valley Open Space Authority will also contribute $5 million.