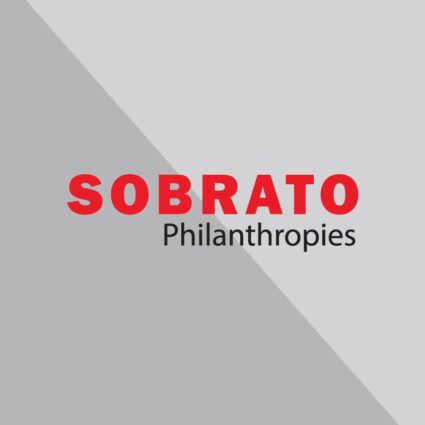 Breaking through our Limiting Assumptions
Dear Friends and Colleagues,
In a reassuring nod to the kind of month that once seemed commonplace, February brought us a moment to regroup, catch our breath and look ahead. Vaccinations are starting to be more accessible, recovery is perhaps on the horizon, and we can almost imagine a time when something approaching normal could return.
Yet even as we edge away from the reactive frenzy of 2020, it is abundantly clear that there can be no real "return to normal." The struggles of this pandemic era have exposed the deep and persistent flaws in our systems and structures, disproportionately affecting low income Black and brown communities. First #BlackLivesMatter and now the spike in violence against members of our Asian American communities not only demands action, it adds to the urgency of our commitment to include antiracism in everything we do. Crises of health, economy, and society call us to question even our most basic assumptions about how things should really work in a fair and functioning society.
I believe we find ourselves today in a rare historical moment, when crises ignite the will and recovery presents the opportunity to confront seemingly intractable challenges.
In order to make the most of this moment, Sobrato Philanthropies is building out our team and launching several new searches, including a new Vice President of Silicon Valley Programs to guide the evolution of all our local program work, including Economic Mobility grantmaking and the Sobrato Centers for Nonprofits (SCNP). We're also looking for a Director of Equity & Culture, and a Senior Program Officer for Economic Mobility. Please take a moment to peruse the listings and let us know about stellar candidates we need to consider.
And as we grow, we are also seeking to learn. Our team recently had the privilege of hearing from philanthropy professional and author, Edgar Villanueva, who wrote the iconic critique of philanthropy Decolonizing Wealth. He encouraged us to fundamentally rethink how philanthropy operates and understand the power of money as medicine to help heal longstanding structural challenges in our industry and the world. A whole lot of brilliant thinkers, planners, and doers like Edgar are hard at work identifying problematic systems and practices, breaking through our limiting assumptions about how systems and structures can work, and exploring solutions for rebuilding better. For those who want a quick refresher on Edgar's insights, check out A Long Stare in the Mirror from our colleagues at the Skoll Foundation.
We've pulled together some additional grantee and community insights, actions, and opportunities that have inspired our thinking below—from a call to invest more deeply and respectfully in grantee success, to opportunities for public-philanthropic partnerships to support critical English Learner education, and an accelerated drive to bolster our communities' small businesses and those owned by people of color.
I hope you'll find time to explore these ideas and inspirations. And please share the experiences and resources that are contributing to your thinking with us. We look forward to building back better together.
In partnership,