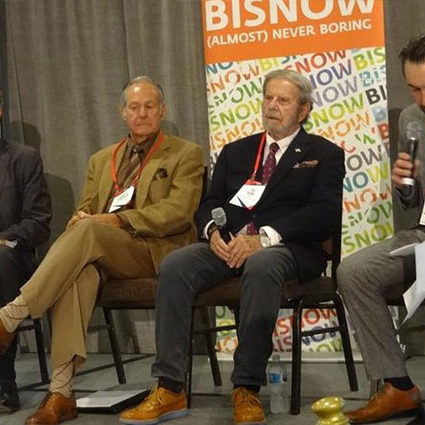 Bay Area Philanthropists Pinpoint The Region's Biggest Challenge
The Bay Area's biggest philanthropic need, homelessness, is a highly visible one, but one that has been a challenge to address. Efforts to create permanent housing with on-site services to help break the cycle of homelessness — or help address the untreated mental illness that often underlies the problems behind homelessness — are constantly met with the same response: Not in my backyard.
"The way to get well is you have to put them in a permanent home with on-site services. Nobody wants that in their [neighborhood]," said John A. Sobrato, who joined fellow philanthropists Tad Taube and Larry Baer for a discussion on giving back at Bisnow's Office West event in San Francisco last week.
Sobrato, founder of The Sobrato Organization, which does its philanthropic work though The Sobrato Philanthropies, recalled a project he had pursued in Santa Clara where the city planned to give his organization a lease for $1 a year to build permanent supportive housing.