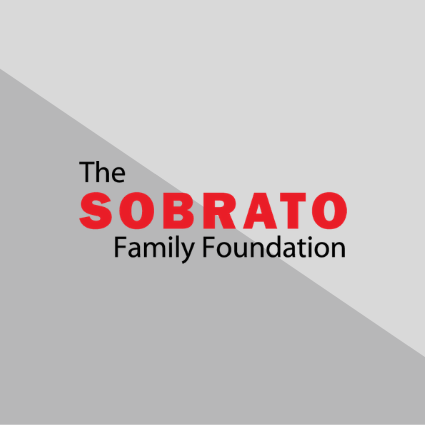 Announcing Summer 2018 Grantees
In late July, the Sobrato Family Foundation (SFF) had the pleasure of approving grants totaling $3.5 million to local organizations that are working to create opportunities in our communities. Grantees in this round include an exciting new small business and entrepreneurship cluster, as well as grants to promote career access, build the capacity of school leaders, support the development of a Silicon Valley College Promise program, advance our English Learners policy initiative, and support the development of Silicon Valley Solutions, to bridge the divide between charitable giving and community-based organizations as highlighted in the Giving Code report.
Program Areas and Specific Grants
Pathways for Success
Goal: To advance a set of integrated approaches intended to increase economic opportunities and support individuals and families to successfully achieve economic stability and mobility.
Small Business & Entrepreneurship Cluster
$1,325,000 total over 2 years to construct a network in the South Bay that effectively trains, finances, and supports entrepreneurship and small business ownership for women, people of color, and extremely low-to-moderate income individuals.
Inner City Advisors – $400,000 over 2 years
Grameen America – $400,000 over 2 years
Working Solutions – $350,000 over 2 years
Small Business Majority – $175,000 over 1 year
Braven – San Jose State University program expansion and career connections
$750,000 over 3 years to train and support low-income, first-generation college students at San Jose State University in earning a Bachelor's degree and attaining a degree-appropriate job within a middle-to-high wage career path.
Center for Employment Opportunities
$250,000 over 2 years to equip hundreds of vulnerable, low-income adults in Santa Clara County with both initial temporary job placements and also permanent, stable employment. CEO will also to support local participants in attaining a technical credential.
San Jose Public Library Foundation – Silicon Valley College Promise
$300,000 over 2 years to establish a shared framework for the three community college districts in San Jose to ensure any low-income student, from any K12 district, will be provided a consistent level of support to enter and complete at least an Associate's or technical training credential. The SV College Promise will also coordinate employer engagement across the colleges, with a focus on producing job-ready graduates for high-growth and middle-wage careers in the Valley.
21st Century Education Program
Goal: To improve local school systems' ability to provide a high-quality, equitable education to low income and English Learner students in Silicon Valley, while also expanding alternatives that enable students themselves to pursue high achievement.
Santa Clara University – Excellence in Catholic Education and Leadership (ExCEL)
$250,000 over 1 year to train and place specifically prepared novice teachers in San Jose Diocese schools that serve low-income and English Learner students. The model includes a communal living component, with teacher candidates developing their faith together in a spiritual community.
English Learner Policy and Advocacy
Goal: To impact all English Learners in California through an integrated strategy that applies our practice-based expertise to advocacy and policy efforts that advance SEAL principles widely, and that position English Learners as central in all of the state's broader education policy reforms.
Californians Together – English Learner Leadership & Legacy Initiative (ELLLI)
$175,000 over 1 year to train 50+ advocates for English Learner students, with new activities to disseminate their curriculum and tools, as well as to bolster fundraising and sustainability specifically for this training program.
Thriving Nonprofit Sector
Goal: To increase the effectiveness, scalability, and systemic impact of our community-based partners and develop more high-quality nonprofit leaders. Our grantmaking works to accomplish two key objectives: fund providers who are working to strengthen the nonprofit ecosystem in the Valley and support the organizational development of specific grantees that are core to the Foundation's strategic objectives.
SV Solutions (a fiscally sponsored project of Social Good)
$200,000 over 1.5 years to launch the SV Solutions initiative, a long-term, multi-funder developed initiative to increase giving to Silicon Valley community-based organizations.
Opportunity Youth Partnership (a fiscally sponsored project of Kids in Common/Planned Parenthood Mar Monte)
$40,000 over 5 months to support Opportunity Youth Partnership of Santa Clara County's strategic and operational planning around aligning services for youth ages 16-24 who are disconnected from education and employment, with a focus on youth who have been connected to the foster system, justice system, homelessness, or are pregnant/parenting.
Responsive Grantmaking
Goal: To support the social fabric of our community by being responsive to our partners and their emerging and urgent needs.
Ravenswood Family Health Center 
$300,000 over 1 year to increase the dental services provided to RFHC patients annually.