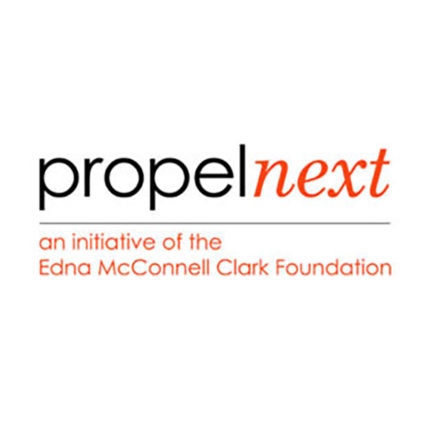 PropelNext's 2021 Northern California Grantee Cohort
We are thrilled to share that 12 nonprofits have been selected to join PropelNext's Northern California 2021 grantee cohort. Each will receive a combination of unrestricted funding and capacity-building supports over three years from one of four Northern California-based co-investors, including the Sobrato Family Foundation, with the Edna McConnell Clark Foundation (EMCF).
This support consists of $200,000 in direct grants and an approximately equal amount in services, which include one-on-one coaching and consulting from sector experts, facilitated group learning sessions and a peer learning community. EMCF delivers the program and coordinates the resources and services provided through PropelNext.
PropelNext will help the 12 nonprofits enhance and sharpen their program models, implement strong performance management systems, and develop organizational mastery for ongoing learning and improvement.
These investments will improve the life prospects of disadvantaged youth in the Bay Area by making the organizations that serve them even smarter and stronger. The PropelNext program will boost their ability to set strategic priorities informed by data and improved decision-making, and to measure and track performance and impact, so they can serve more youth more effectively and generate greater resources for their work.
The 12 organizations in PropelNext's Northern California cohort are (investors are noted in italics next to each participant organization):
Participant organizations were chosen through a comprehensive selection process that began in January 2018 with more than 60 candidates invited to apply.
For more information, please visit propelnext.org.