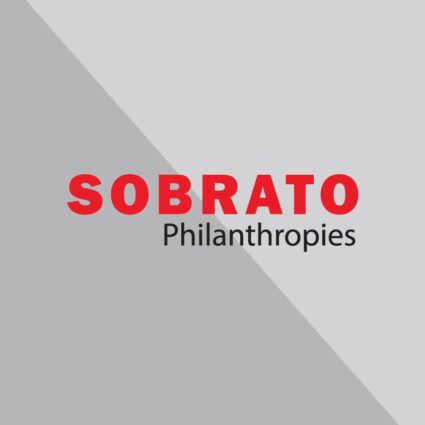 Announcing Our New President
Dear Partners,
We are thrilled to announce today that we have selected Sandy Herz as our incoming President, effective August 15, 2020, following a deliberate and extensive search. Sandy will help guide the Sobrato family's philanthropic activities as we deepen our commitments within Silicon Valley and support our growing leadership around English Learners statewide, while also expanding into new areas globally.
Sandy will join us at a critical time in our evolution as an organization. As we collectively grapple with the convergence of unprecedented external challenges—a global pandemic, an economic crisis, and a moment of reckoning with persistent racial injustice—we are poised to seize the moral imperative of this moment. As we announced earlier this year, we have approved a growth plan to deepen the local place-based work of the Sobrato Family Foundation, while leveraging the entrepreneurial spirit of the family's individual giving under the umbrella of Sobrato Philanthropies. Sandy's selection as President will help advance our plan to grow our philanthropy and leverage an expansive toolset to help build a world that is more inclusive, equitable, and sustainable.
A collaborative, mission-driven leader, Sandy has celebrated achievements in philanthropy, nonprofit leadership, finance, and social entrepreneurship. She is currently Vice President of Partnerships and Engagement at the Skoll Foundation where she provides leadership, integration, and alignment across all of their program areas to create broader impact from the work of leading social entrepreneurs.
Over her sixteen-year tenure, Sandy has played an integral role in developing strategy and cultivating strategic partnerships for the Skoll Foundation, with a portfolio that includes Sundance, NPR, PBS NewsHour, and many others including the Skoll Centre for Social Entrepreneurship. Sandy has helped shape the evolution of the organization and its global reputation.
Prior to joining the Skoll Foundation, she worked with several innovative grassroots nonprofit organizations, including six years as Executive Director of the Silicon Valley Forum (previously known as the Software Development Forum). Sandy has a long-standing track record of community engagement and leadership, and currently serves on the board of several nonprofits. Sandy began her career in corporate finance in New York after receiving a BA from Brown University. She also holds an MA from the Stanford School of Education and an MBA from the Stanford Graduate School of Business.
Sandy's combination of integrity, intellect, and empathy make her the ideal leader to help us partner with all of you on our shared vision of a more equitable, inclusive, and just world. We have a lot of work to do in defining our role in this effort. Her ability to forge strong relationships, innovate, and commit to our people and core values make her the right person to lead us into the future. We are incredibly pleased and proud that Sandy will be joining us. We look forward to partnering closely with her, and all of you, on our shared journey to change the world for the better.
Sincerely,
John A. Sobrato
Board Chair
Lisa Sobrato Sonsini
Interim CEO & Board President