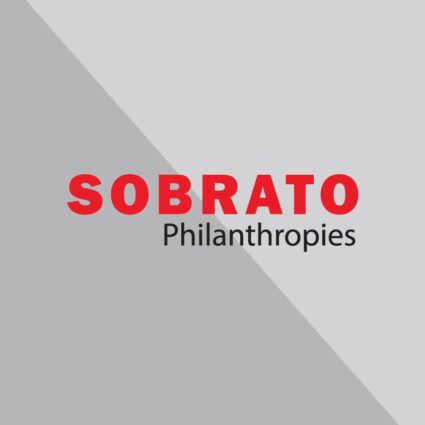 Announcing 2020 Q4 Grantees
Sobrato Philanthropies made more than $24M in new local and statewide investments across the organization's focus areas, with a special emphasis on funding partners who are shaping their work to ensure equitable access to stability, recovery, and mobility at the end of 2020. Given the increased need facing nonprofits, and Sobrato Philanthropies' plan to scale the organization's Essential Human Services program, the organization more than doubled its investments in this program in 2020.
"Our grantees are demonstrating incredible leadership and innovation as they shift strategies, program delivery, and operations to respond to the COVID-19 health and economic crisis," said Sandy Herz, President of Sobrato Philanthropies. "We are in a moment unlike any other in our lifetimes and we have the privilege of supporting those at the epicenter of the response."
Sobrato Philanthropies grantees are adapting to elevate community feedback, lift up community voice, and listen and respond to community need. For some, meeting the demands of COVID-19 means greater breadth and reach, for others it means tightening their focus and deepening engagement with clients. Where some partners are taking the long view to envision and build sustainable systems for low-income families to thrive post-COVID, others are shortening their strategic horizon and doubling down to meet today's immediate needs. All are learning, adapting, and providing vital services during this unprecedented time.
Grants in these final rounds of funding focused on Essential Human Services, college and career readiness and jobs support, and English Learner support. In addition to their  strategic focus areas, Sobrato Philanthropies pivoted to respond to the escalating crises of 2020. The organization provided support for partners who responded to the fires this fall and those who remain on the frontlines of COVID-19 emergency relief. In addition, the organization invested in local nonprofits in the final field campaign of the Census, and national nonprofits working to ensure a safe and fair election. In a year of complex, interrelated challenges, they aimed to enable their partners to have the flexible resources they needed to respond.
Essential Human Services
Abode Services
Alameda County Community Food Bank
Ayudando Latinos A Soñar (ALAS)
Bay Area Community Health
Bill Wilson Center
Boys & Girls Club of the Peninsula
CASA of San Mateo County
Catholic Charities of Santa Clara County
Child Advocates of Silicon Valley
Cityteam Ministries
Coastside Hope
Community Legal Services in East Palo Alto
Community Services Agency
Community Overcoming Relationship Abuse (CORA)
Daly City Peninsula Partnership Collaborative
Downtown Streets Inc.
Family Supportive Housing, Inc.
Gardner Family Health Network
Grail Family Services
Healthier Kids Foundation
HomeFirst Services of Santa Clara County
Housing Industry Foundation
Human Investment Project (HIP Housing)
Immigration Institute of the Bay Area
Jewish Family Service of Silicon Valley
Law Foundation of Silicon Valley
Legal Aid Society of San Mateo County
LifeMoves
Loaves & Fishes Family Kitchen
Maitri
Martha's Kitchen
Next Door Solutions to Domestic Violence
On-Site Dental Care Foundation
Peninsula Family Service
Project Sentinel
Puente De La Costa Sur
Rebuilding Together Peninsula
Rebuilding Together Silicon Valley
Ronald McDonald House Charities Bay Area
Ruby's Place
Sacred Heart Community Service
Safe Alternatives to Violent Environments
Samaritan House
Santa Clara County Asian Law Alliance
Second Harvest of Silicon Valley
Services & Immigrant Rights & Education Network
Silicon Valley Community Foundation (SVCF) Relief for Child care providers
Society of St. Vincent de Paul, Particular Council of San Mateo County
SOMOS Mayfair
South County Community Health Center, Inc.
St. Francis Center of Redwood City
St. Joseph's Family Center
StarVista
Sunnyvale Community Services
Tahirih Justice Center
The Health Trust
Tiburcio Vasquez Health Center, Inc.
West Valley Community Services
Yu-Ai Kai
YWCA of Silicon Valley
Pathways for Success
Able Works
Center for Employment Opportunities
Goodwill Industries of San Francisco, San Mateo & Marin Counties
Grameen America
Human Investment Project (HIP Housing)
Inner City Advisors (ICA)
JobTrain
Opportunity Fund
Working Solutions
Year Up
Bachelor's Completion
ACE Charter School
COOP Careers
Cristo Rey San José Jesuit High School
Downtown College Prep
Eastside Preparatory School
KIPP Northern California
Peninsula College Fund (PCF)
Pivotal
Rivet School
uAspire
Sobrato Center for Nonprofits
Center for Excellence in Nonprofits
Silicon Valley Council of Nonprofits
Thrive Alliance
English Learner Initiative
California Association for Bilingual Educators
California Education Lab at the University of California, Davis
Californians Dedicated to Education Foundation
Californians Together
Center for Equity for English Learners (Loyola Marymount University)
Education Trust–West
GO Public Schools Fresno
Greater LA Education Foundation
New Venture Fund (Early Edge California)
Oakland International High School (Oakland Public Education Fund)
Parent Institute for Quality Education (PIQE)
Partnership for Children and Youth
Partnership for Los Angeles Schools
Public Policy Institute of California (PPIC)
Sobrato Early Academic Language (SEAL)
UNITE LA
WestEd 
Emergency Relief
Mission Asset Fund
Puente de La Costa Sur
Silicon Valley Community Foundation (SVCF) Fire Relief Fund
Morgan Hill Community Foundation
Equitable Capacity Building
East Bay Community Foundation
Hispanic Foundation of Silicon Valley
Peninsula Conflict Resolution Center
Center for Excellence in Nonprofits
Democracy and Justice
Democracy Frontlines Fund
Lawyers Committee for Civil Rights Under Law
Trusted Elections Fund