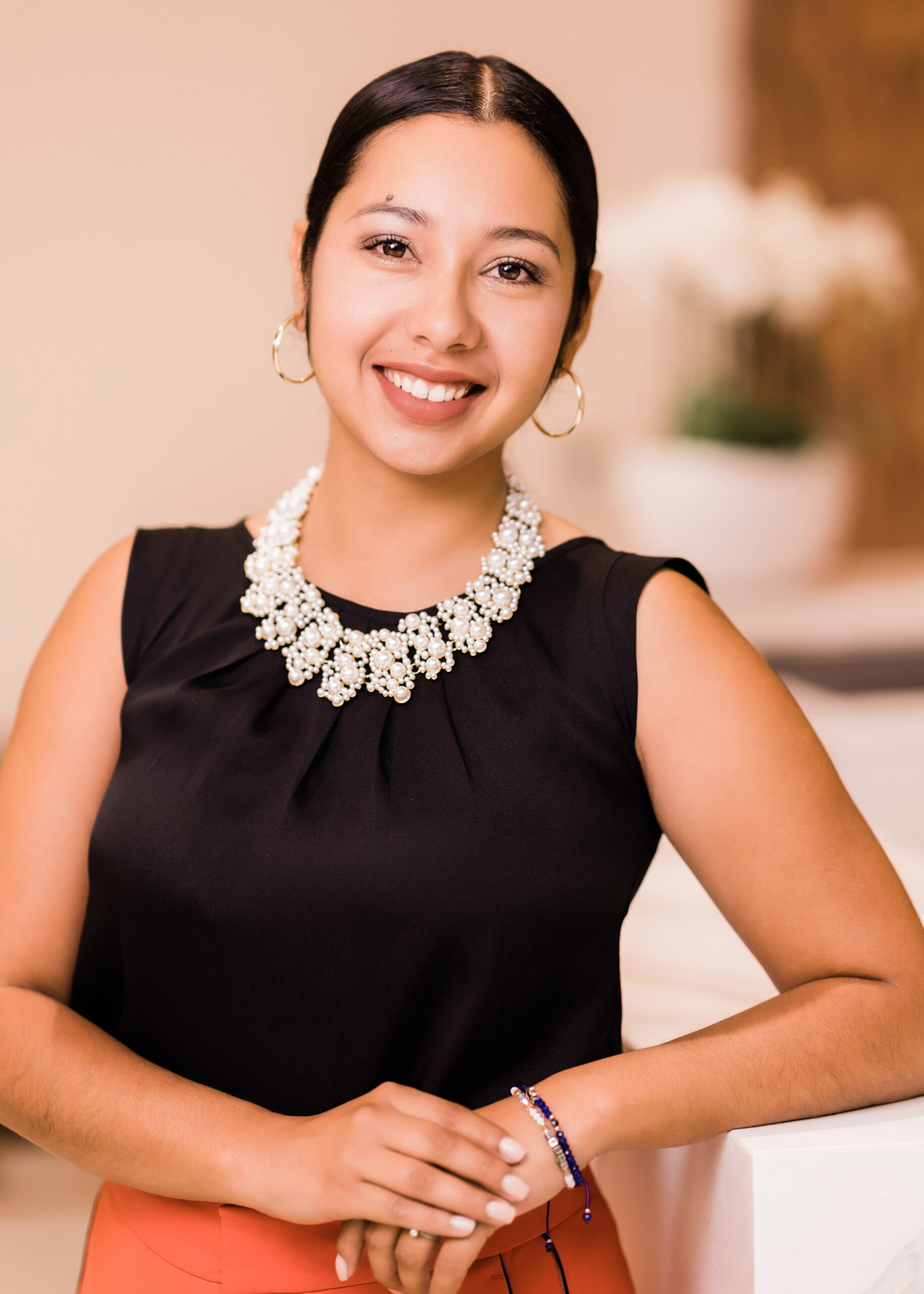 Sarahi Espinoza Salamanca
Senior Program and Strategy Advisor, Silicon Valley Programs
Sarahi Espinoza Salamanca is the Founder and CEO of DREAMer's Roadmap, a mobile app platform that helps undocumented students find scholarships to access higher education. This is Sarahi's project for the past 5 years within a longer trajectory of activism within and for the undocumented community, which has placed her in the spotlight of continued conversations centered on national immigration policy.
Sarahi Espinoza Salamanca is a White House Champion of Change recipient (2014), has received 4 House of Representatives Awards, and was named in Forbes 30 under 30 in 2016. A former undocumented student who once had to drop out of school to support her family, Sarahi's personal experience informs her unwavering vision: to help hundreds of thousands of students eliminate educational barriers to success and achieve their full potential.
In 2020 Sarahi directed two major campaigns serving minorities. #FirstOfTheMonth where she and two other local organizations came together and raised 2.4 million dollars to help the most vulnerable of our neighbors of color who were impacted by Covid-19.
The other #Supplies4FarmWorkers a grassroots community-led campaign organized by 100% volunteers. Serving farmworker families affected by the California fires +Covid19 and beyond. Distributions occur at farmworker camps and fields neighboring the Silicon Valley.
More recently Sarahi joined Youth Community Service as the LEARN (Leading Engagement for Anti-Racism, Now!) Commission Manager where she along with 15 local BIPOC youth worked on a year-long project to recommend new policy changes that would address and move towards a more welcome environment for BIPOC in Mid-Peninsula schools.
Sarahi is a current student at Santa Clara University where she will be Majoring in Ethic Studies and Sociology. Hoping to obtain her EDD and Law school right after to better equip her to be a better advocate for our immigrant community.