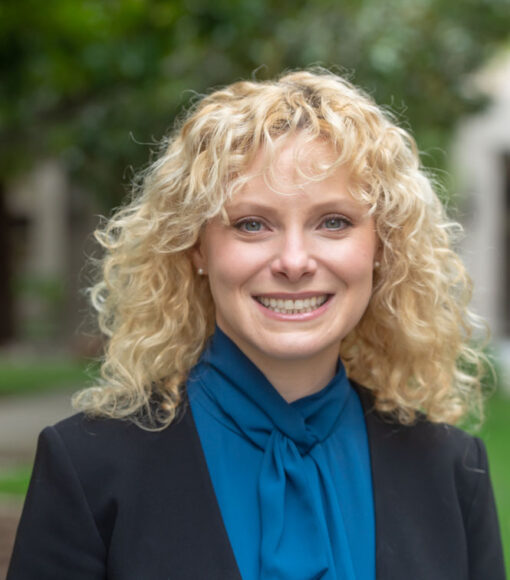 Daniela Ogden
Director of Communications
As Director of Communications, Daniela works to foster a cohesive voice and promote inclusive dialogue within and outside The Sobrato Organization (TSO) to drive progress on TSO 3.0 and other priorities across the three enterprise units and strengthen the TSO's leadership and reputation. Daniela works with internal stakeholders including the Sobrato family, leadership, and business units across the enterprise; and external stakeholders including key partners, the media, peers, and policymakers to advance TSO's goals and drive results across the enterprise. She is responsible for crafting powerful, memorable messages, protecting and extending TSO's reputation and interests, and ensuring that business goals are broadly supported by a robust communication vision.
Daniela brings a wealth of experience and knowledge in real estate and social impact communications. Prior to joining TSO, she consulted for Bay Area nonprofits, helping them reach their fundraising and communications goals. Before this role, Daniela served as the Vice President of Communications, Advocacy and Fund Development for Eden Housing, a nonprofit affordable housing developer, owner, and operator based in Hayward. While there, she rebranded the 50-year-old organization, led community engagement campaigns supporting housing, and grew the resident services program by increasing philanthropic giving.
Additionally, Daniela held roles in communications and fundraising at the California Association of Food Banks, the National Audubon Society, and the Edgewood Center for Children and Families. She completed the Silicon Valley Housing Policy Leadership Academy program and has a Bachelor of Arts from The University of Colorado at Boulder where she studied Creative Writing and Fine Art.